Butcher countertops are one of the best countertop options to consider but how to install a butcher block countertop? Let's find out.
Kitchen Remodelling and Countertops
No matter if you are going to build a new house or remodel your old living space, your kitchen deserves all the attention. This is one of those places that can impact the overall curb appeal of the house. From the choice of kitchen cabinets to floor tiles, you can consider revamping a variety of kitchen elements when it comes to kitchen remodeling. Kitchen countertops are one such important element.
Kitchen countertops not only affect the way your kitchen looks but also affect its functionality. There are different types of countertops that you can choose for your kitchen space. Each one of them has its own pros and cons and can be suitable for different kitchens. Butcher block countertops are one of the preferable countertops options people consider. Let's find out more about this popular option.
What are Butcher Countertops?
Butcher countertops are made up of different wooden materials and are available in a variety of design and color options. A vast variety of wood is available to make butcher countertops such as oak, walnut, maple, cherry, etc. These wooden blocks are further designed and styled in different ways to make them visually appealing.
The good part about these countertops is that you can easily install them on your own. But before we talk about their installation, let's find out what are the benefits of these butcher block countertops.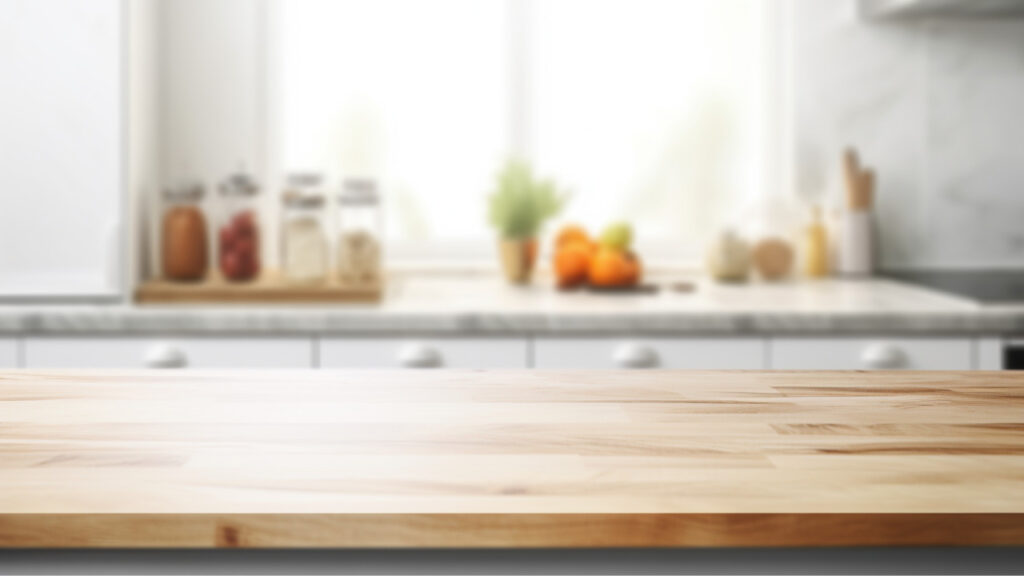 Benefits of Butcher Block Countertops
Some of the benefits of having butcher block countertops include:
These are made up of a variety of wood options. Other than wood you can also choose from different varieties such as edge grain, end grain blended styles, etc.
The average lifespan of these countertops is up to 20 years.
These countertops are easy to clean.
These countertops are less prone to damage and are known for their strength.
How to Install Butcher Block Countertops
While choosing countertops, make sure to focus on tips on choosing kitchen countertop selection. If you have chosen butcher countertops for your kitchen, then their installation is your concern now. But don't worry we have got you covered. Here is the step-by-step procedure for the installment of the butcher block countertop.
1. Clear Space
After you gather all the required tools needed to perform the job, it's time to clear the space. Remove the kitchen sink as well as the old countertops. Based on how your old countertops were installed you may require tools to remove the old cabinetry from the kitchen.
2. Cabin Measurements
This is one of the initial steps in the installation of butcher block countertops. Accurate measurement will help you to minimize the chances of error. Plan a layout on paper and measure along walls on all sides as well as the cabinet front. For the measurement of cabinets, make sure to add the overhang in your measurements if you want to have them.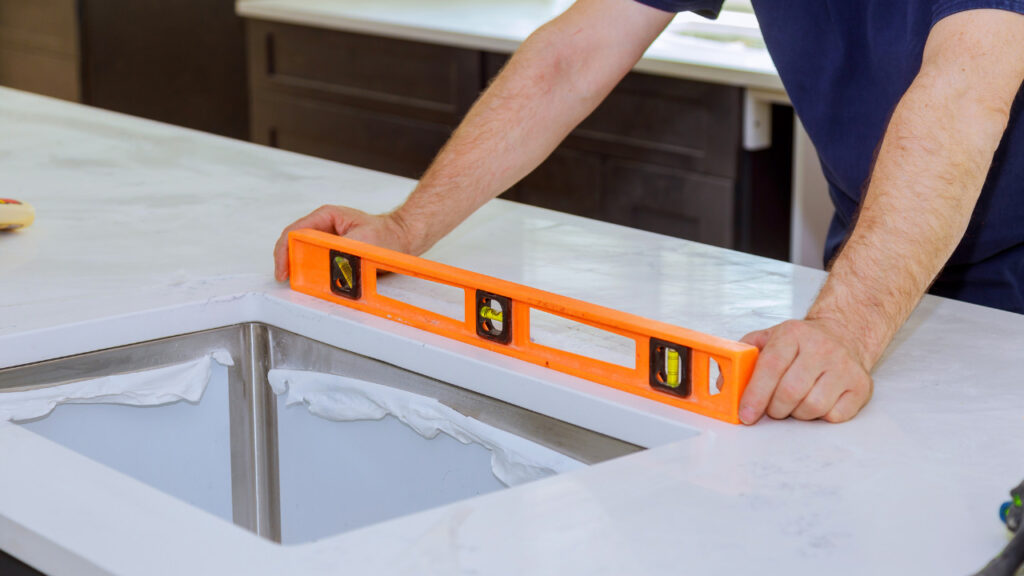 3. Make Butcher Blocks in the Desired Size
Now it's time to change the butcher block countertop into your desired size. Make sure to start cutting it one after another. After cutting each block, check if it fits well. Cut the butcher counter lock into your desired size and shape using a saw or circular saw. You can even use cardboard to trace the shape of the countertop and then use this template to cut it. Set the saw accordingly to get the perfect cut.
4. Sand the Cut Butcher Countertop
Once you cut the countertop, now it's time to sand the butcher countertops. You can start with a low grit sandpaper and even out the surfaces. This will help to smooth the surface removing all the imperfections and giving a fine finish. You can sand it more than once using different sandpapers and can get a plain surface.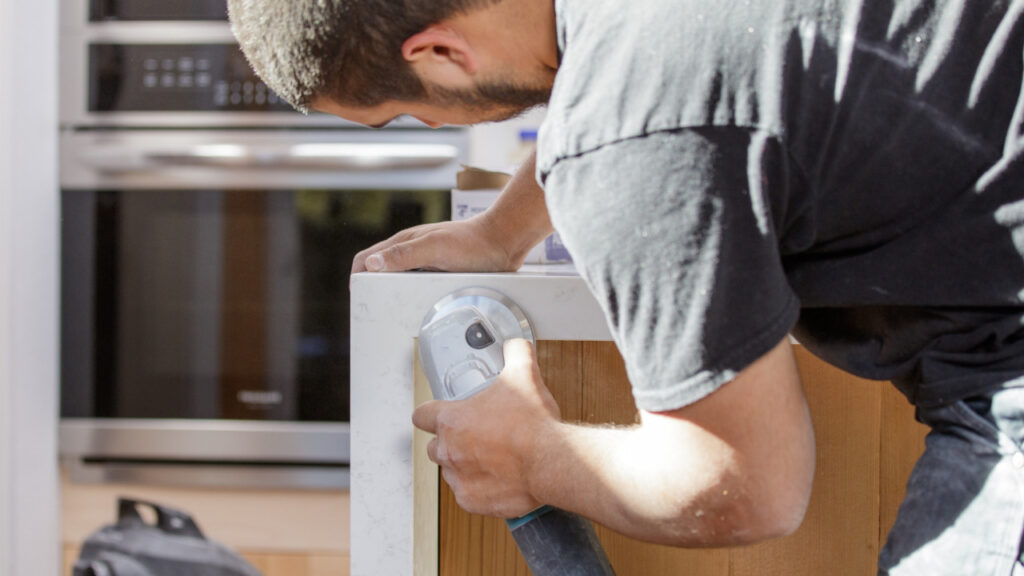 5. Secure Countertop
Now it's time to fix the cut countertops using screws or glues. You can easily fix them on your own or can also seek professional help. Once you have done the installation of the butcher block countertop, you can get your sink fixed with the help of a plumber.
6. Finish Off
After your butcher block countertops are right in place, it's time to finish the job. Start with a sealing material to lock the surface and to make it unable to absorb any moisture etc. When sealing the surface, make sure to seal it from both sides. Now it's time to paint the surface of the countertop. You can choose any material of color to match your existing interior. However, make sure it doesn't contain any harmful substance especially if you use your countertops for cutting edible materials.
Butcher Block Countertops for Kitchen
When it comes to choosing countertops for your kitchen, butcher block countertops are one of the preferable choices people go after. These countertops are preferred due to many reasons. From enhancing the visual appeal of your kitchen to being cost-effective, these countertops can be ideal for your kitchen.
If you are looking to get them for your kitchen, then it's recommended to consider all the important factors before getting started. Once you have decided, it's time for the installation job. You can install it on your own following the steps mentioned above. However, if you have prior experience in this, then it's recommended to seek out help from a professional to get the installation job done perfectly.