If you are tired of drab ceilings in your house that only exude monotony, you can enliven your interior by giving them a texture. Many different types of ceilings styles can be achieved to create a coherent look and textured ceilings are one of them.
Textured ceilings are what every homeowner talks about when up to a renovation work at his/her place and rightly so. Imparting a texture helps make it visually more appealing and also elevates the overall look of a room. Different styles and patterns can be etched on your ceilings depending upon the level of comfort and style you desire to have.
However, a pertinent question making rounds in your head might be about how these ceilings are textured and whether or not you can do this as a DIY job. This article will present detail on how to texture a ceiling and what techniques can be used to do so. So, get ready to give a touch of life to your lifeless interior.
Ceiling Textures
Different ceiling textures can be imparted depending upon the type of look you want to achieve. If you want a very grainy or coarse look, you can go for a textured popcorn ceiling (containing paper fiber and not asbestos). If you want a stucco-like interior, a knock-down texture is good to go with.
The first step in any technique you use for texturing is to cover the furniture and other items inside your room with plastic sheets or drop clothes to avoid any paint or mixture to mess with them.
Some types of ceiling textures are a popcorn ceiling texture, orange peel texture, etc.
Following four techniques can be used to achieve textured ceilings.
Texturing by Skip Trowel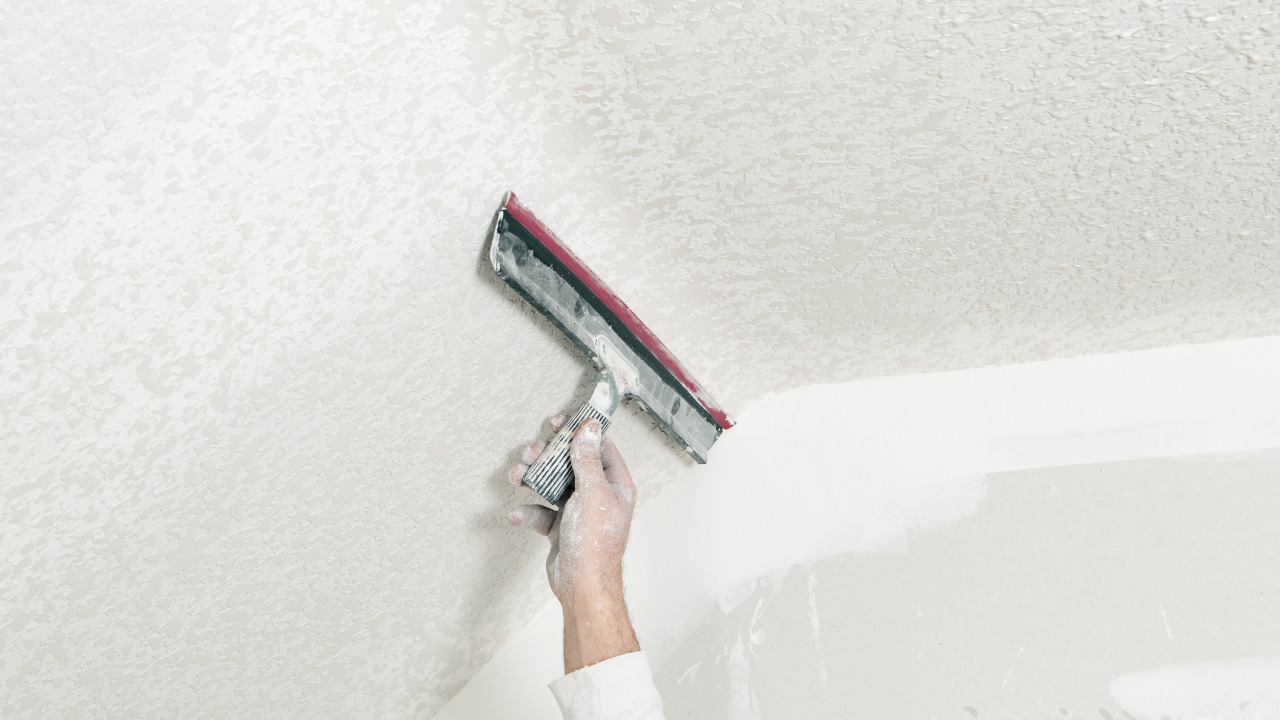 What You Will Need!
Joint Compound and Water
Trowel
Putty Knife
Surface Sander
Primer
Paint and Paint Brush
The following steps can be followed in the prescribed order to get the desired texture.
Mix joint compound with water to prepare the drywall mixture. Make sure you add an ample quantity of water so that there remain no lumps in the mix and it is flowable enough to be applied and stiff enough to stay on the ceiling. In other words, the consistency of the mix is important to achieve.
Using a skip trowel, spread a thin layer of the joint compound mix over an edge of the ceiling surface. While you apply the mix, you will notice that spreading it over the ceiling is making the surface uneven but that is how it works.
Cover the entire ceiling with the mix and spread it using the skip trowel. You will eventually get a surface that has a texture on it and is not flat or smooth.
Let the ceiling dry and when it does, you can apply a paint coat of any desired hue you want.

Texturing by Knockdown Technique
What You Will Need!
Joint Compound and Water
Hopper Gun
Sponge
Knockdown Brush
Trowel
Surface Sander
Primer
Paint and Paint Brush
With the above materials and tools in hand, you can follow these easy steps to create the magic.
Prepare the joint compound mix by adding an adequate quantity of water into the dry mix.
Using a hopper gun, apply the mix onto the ceiling surface starting from corners, moving towards edges and center.
Once you cover the ceiling with the mix, use any patterning technique (a brush, a roller, a sponge) and dab it over the surface creating undulations and soft peaks everywhere.
When the joint compound gets partially dry, use a knockdown brush to flatten and stiffen the texture by applying pressure on the texture.
Let the ceiling dry and if you see any rough patches, you can sand them lightly.
Apply a coat of primer if you plan to go for painting the texture. Use a paint brush and slap it over the ceiling surface to get the desired hue.

Texturing Using a Roller
What You Will Need!
Joint Compound and Water
Paint Roller
Textured Roller
Primer
Paint and Paint Brush

Roller technique is simple and easy to go with. You can follow these steps as a guide to get started.
Prepare the joint compound mixture by adding water and thoroughly whisking it to prevent any lumps.
Using a normal paint roller, apply a thin layer of joint compound onto the ceiling surface.
Use a patterned roller of any pattern (leaves, stripes, dotted, etc.) and go ahead with moving it over the ceiling. Make sure you use the patterned roller before the joint compound dries out and becomes stiff.
While you move the textured roller over the ceiling, make sure you don't press it too hard or too light. Pressing too hard will damage the joint compound and pressing too lightly will not imprint texture on the surface. In addition, for the pattern to show coherence, you must work in a methodical way instead of randomly moving the roller over the ceiling surface.
Let the texture dry on its own and apply a paint coat if you want to give your ceiling a colored look.
Texturing Using a Stomp Brush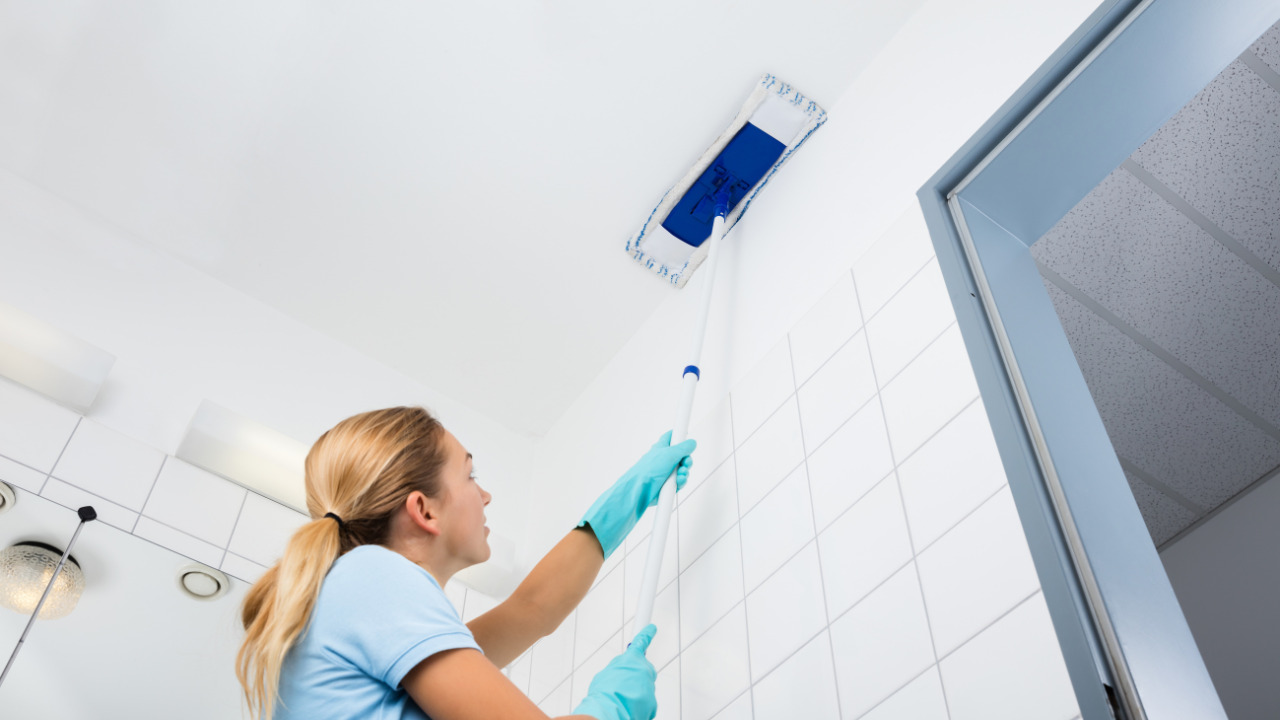 What You Will Need!
Joint Compound and Water
Stomp Brush
Roller
Primer
Paint and Paint Brush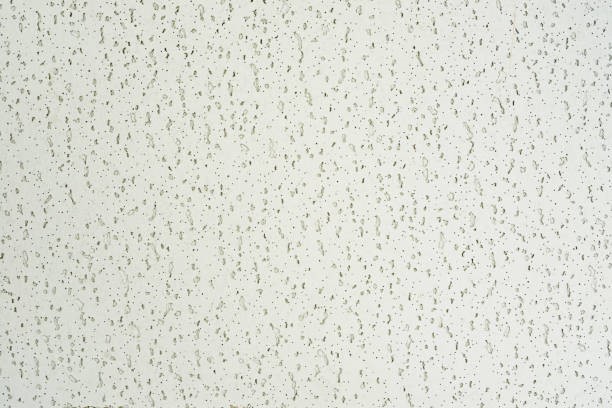 The steps you will need to follow using a stomp brush are detailed below;
Make a mixture using dry joint compound and water and achieve the right consistency.
Apply the mixture on the surface using a paint roller and spread out the layer evenly.
Once your drywall compound coat begins to harden but is still moldable, take a stomp brush and pat all over the ceiling surface. Doing so will create a texture on your ceiling.
Let the texture dry and then apply a coat of primer.
Finally, you can paint your ceiling with any desired color using a paint roller or brush.