Are you looking for some change and considering revamping your kitchen?
Well, changing countertops can be a good home upgrade and can bring the change you desire. You can also consider replacing your old countertop if your old tops exhibit signs of damage. No matter what reason, changing your countertops is definitely worth investing in. 
When it comes to choosing the countertops, one may come across different material options. You may find it quite overwhelming to choose a countertop for your kitchen. So, as a homeowner, you just need to know about different types of countertops according to their material, price ranges, etc. Also, you need to know about the tips to choose the best countertops. Not only this, but you should also be considerate of their durability, heat/ spill resistance, cleaning/ maintenance, and much more.
If you are also wondering about all these, then you are at the right place. In this article, we are going to talk about different types of countertops, countertop material comparisons, their pros and cons, and much more.
7 Different Types of Countertops
When it comes to choosing countertops, there are a variety of options you need to consider. These different countertop types are according to the material variation, maintenance, feasibility, durability, resistance to heat/mold, effect of cleaning agents on these countertops etc.
Some of the common types of countertops are:
1. Quartz/ Engineered Stone
These countertops are made up of quartz which is a tough material like other stones. Quartz countertops are made up of 93% quartz and act as an element of visual interest.
Pros
Some of the benefits of having quartz countertops are:
They are resistant to cleaning agents and chemicals.
A variety of color options are available in quartz stone tops.
Based on your requirements, you can cut these into desired shapes or sizes.
Also, quartz countertops don't need regular sealing.
You don't have to worry about stains and heat with quartz countertops.
Quartz countertops have longer life spans.
Cons
The downside of having these countertops are:
Quartz countertops are very heavy.
Moreover, it can be more costly than other material options for countertops.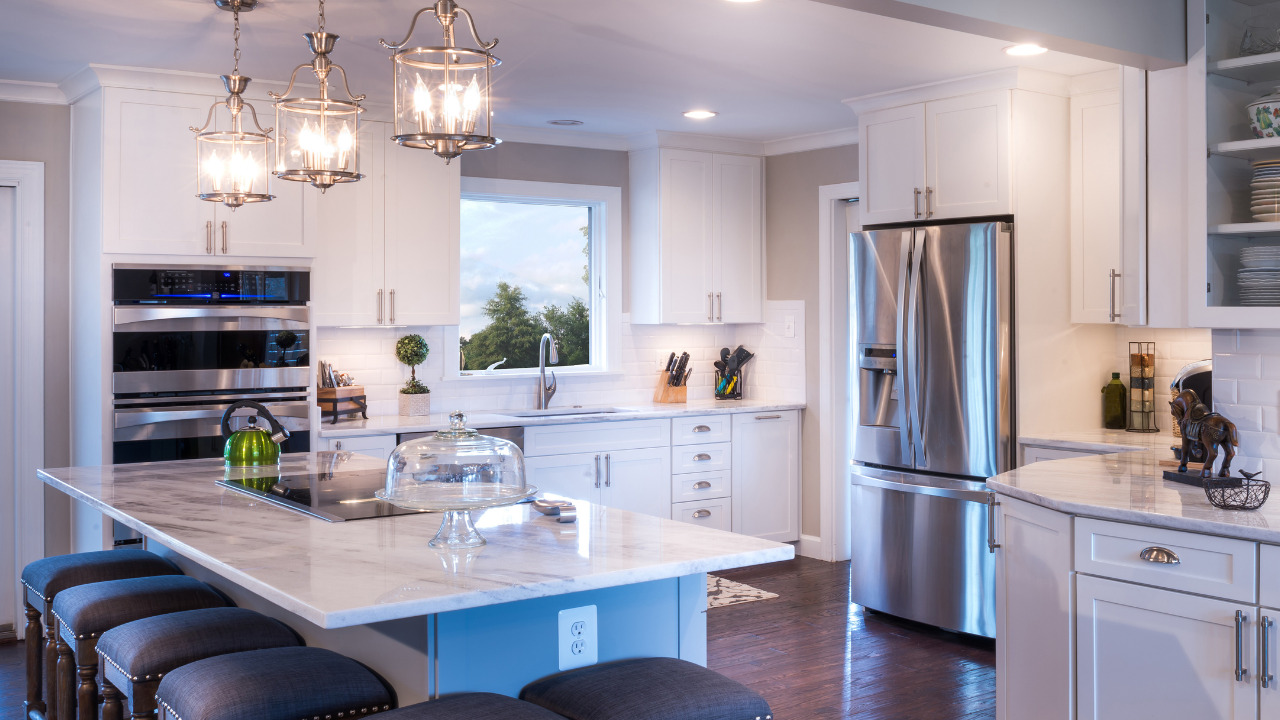 2. Granite Countertops
The next type of countertops is the granite countertops. Granite is one of the best choices as countertop materials for the following reasons.
Pros
Granite countertops are low-maintenance and are easy to clean.
These countertops are resistant to scratching.
Excessive heat doesn't damage granite countertops.
Granite tops are hard and durable in nature.
It increases the overall appeal of your house.
Cons
Granite tops due to their porous nature may require sealing.
These countertops are heavy.
The cost of granite countertops installation is high compared to other options.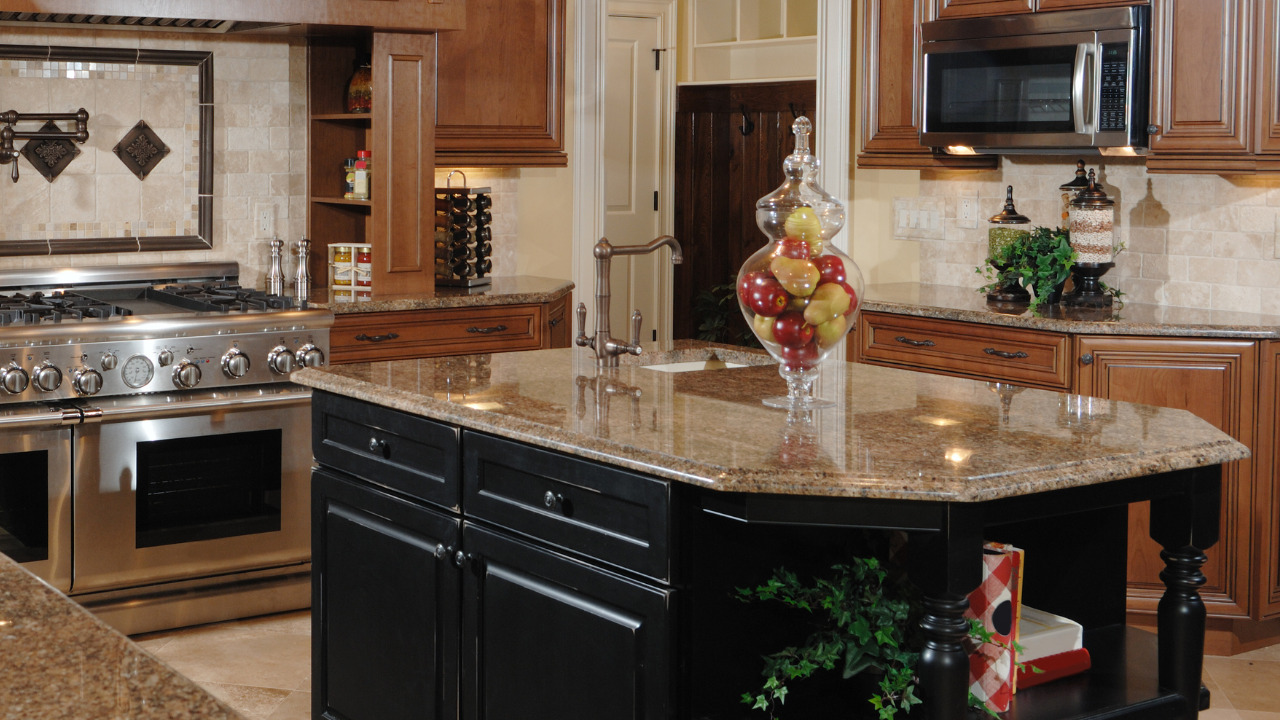 3. Soapstone Countertop
Another material option for countertops is the soapstone countertop. This is a naturally occurring stone material known for its non-porous nature. These countertops have a soap-like texture that resembles the soap. The soapstone tops are available in a variety of color options to match versatile interiors.
Pros
Some of the pros and cons of soapstone countertops are:
Non-porous in nature that's why it doesn't require sealing.
Soapstone tops have a unique antique appearance.
These countertops are usually heat, stain, and bacteria-resistant.
Soapstone countertops are known for their durability.
These easy-to-maintain countertops are preferable for both indoor and outdoor use.
Cons
Soapstone counters can be quite expensive.
These countertops are prone to damage due to chipping.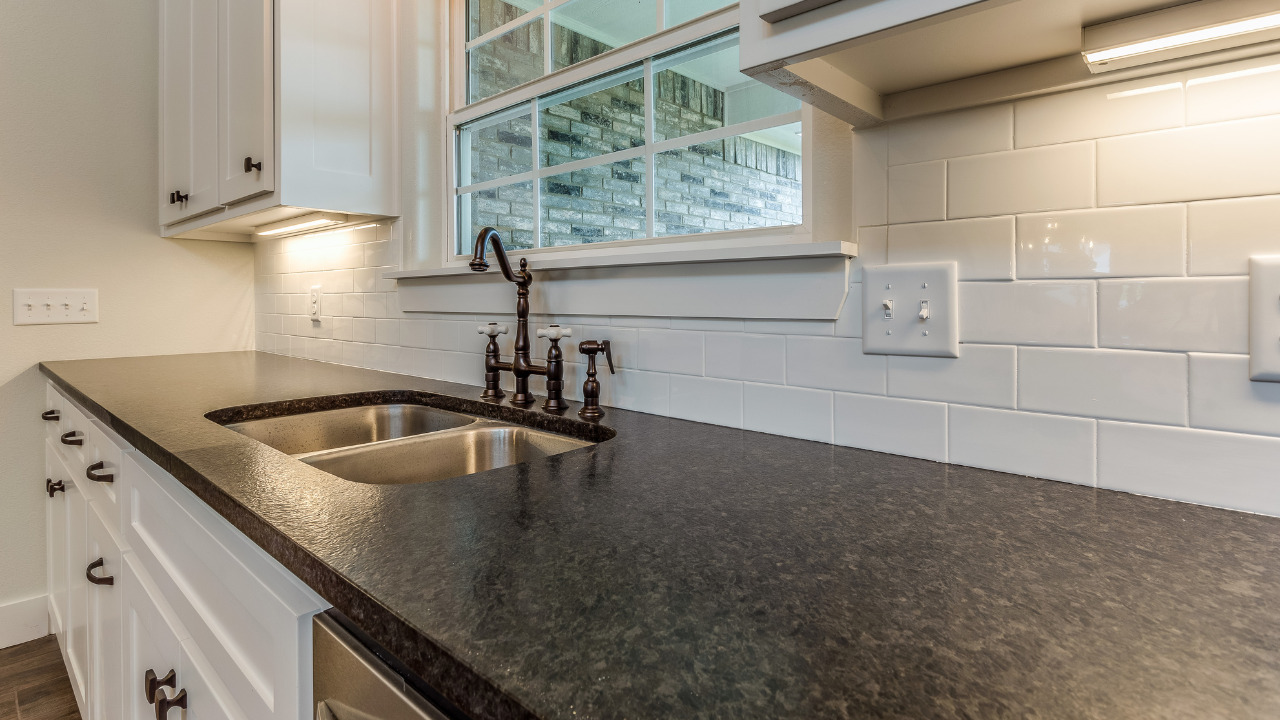 4. Concrete Countertops
Just as the name says, these countertops are made up of concrete. These are some of the oldest types of countertops that have maintained their prominence to date. Some of the pros and cons of these countertops are described below.
Pros
Concrete is a highly durable material.
These countertops are resistant to damage due to scratching.
The life span of concrete countertops is longer.
These heat-resistant countertops are preferable for kitchen spaces.
You can easily customize them according to your desired style.
Cons
These are high maintenance as there is a regular need for sealing and waxing.
Concrete isn't resistant to strain.
Quite heavy and can be difficult to work with.
5. Butcher Block Countertops
These are another type of countertops preferred due to many reasons. You can use these for countertops or for whole cabinetry layout depending on your desired look. These countertops are made up of natural wood slabs such as oak, maple, bamboo, etc. Due to the difference in wood, these countertops are known for their unique appearance and characteristics. Following are the pros and cons of having these tops for your surfaces.
Pros
These countertops are antimicrobial in nature and resist the growth of bacteria and mold.
Butcher block tops are quite easy to install.
These countertops are known for their unique appearance due to their resemblance to wood.
Such countertops are environmentally friendly.
Cons
These countertops require the regular oiling.
Scratches can cause damage to the surface of butcher countertops.
Heat and stains can cause damage to their surfaces.
6. Stainless Steel
Though these countertops were usually preferred for commercial kitchens but are now becoming popular for residential kitchens as well. Stainless steel countertops are not only trendy but give a modern finish to your home. Let's find out more about this popular countertop material type.
Pros
Due to its nonporous nature, there is no need to seal the surface.
Stainless steel countertops are mold, stain, and mildew resistant.
These countertops are known for their modern aesthetics.
Stainless steel countertops are easy to clean.
Heat can't damage stainless steel tops.
Cons
Stainless steel countertop surfaces are prone to damage due to scratching.
Fingerprints and water spots are visible on these surfaces.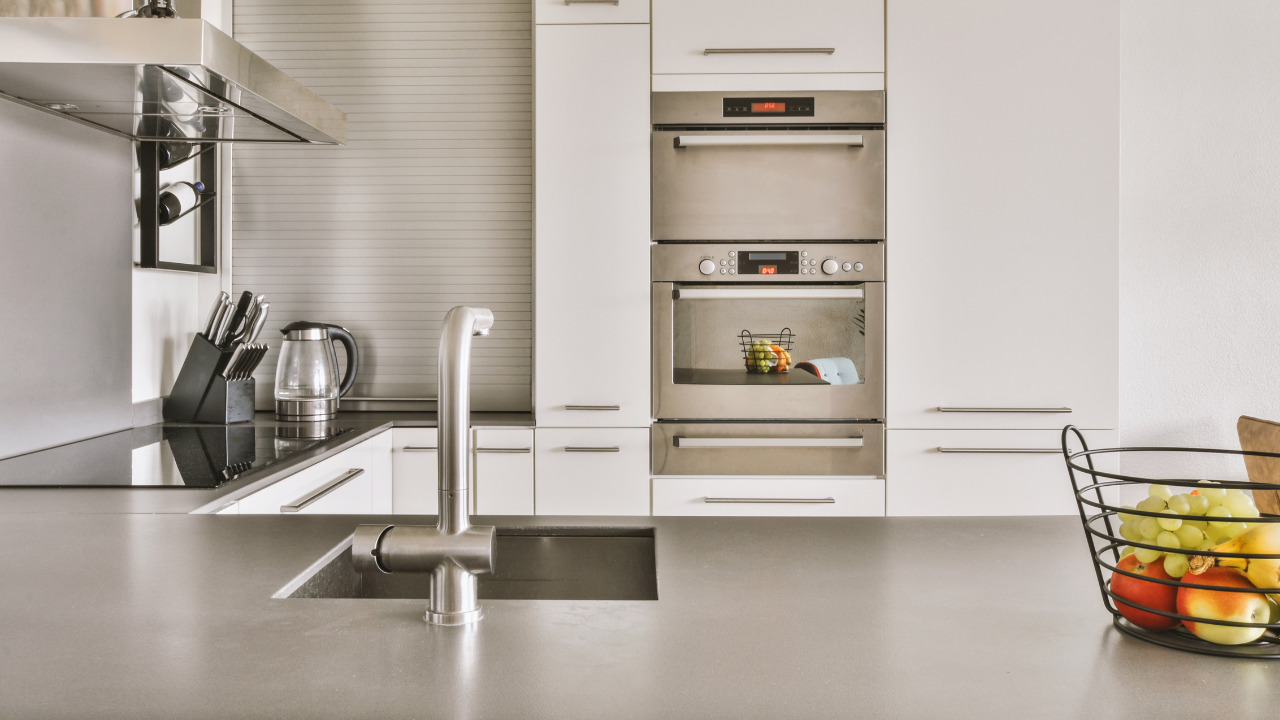 7. Laminate Countertops
Laminate countertops also known as Formica are the type of countertop that became popular in the late 90s. These are some of the most trendy options for residential spaces due to their many benefits.
Pros
These countertops are very affordable.
Laminate countertops are available in a variety of design options that make them look expensive.
An inexpensive material option for your surfaces.
These are very easy to clean and maintain.
Low installation cost and flexibility are other benefits associated with laminated countertops.
Cons
Heat can damage laminate countertops.
Lesser durability is an issue.
Peeling can damage these countertops.
These countertops have a shorter lifespan.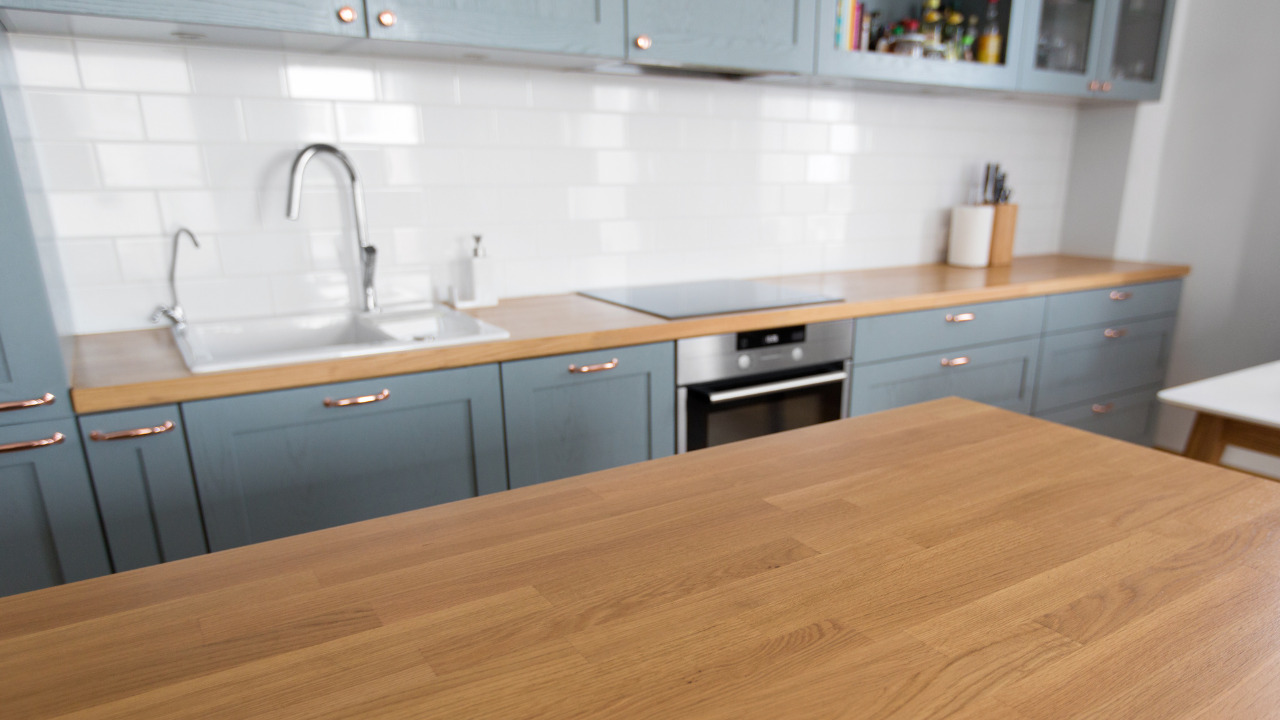 Choose the Best Countertop Material for You
Countertops come in a variety of material options and vary greatly depending on the cost. There are many other factors that can impact your decision on countertop selection. Alongside their cost, the features, and maintenance, of these countertops also vary. Also, different types of countertops may work best for different options. You can keep all these factors in mind while choosing the best countertop materials. Though you can compare these countertops on your own, it is recommended to consult a professional to make an informed decision.