Greasy spots on the kitchen countertops are the basic and the worst beauty degraders for your kitchen. It's hard and sometimes impossible to remove these stains whether it's a quartz countertop or a granite one. Removing these spots with simple water is impossible because doing so will damage the surface of your countertops. At this point, you might need to consider oven cleaners on kitchen countertops.
Most people will never consider oven cleaners to clean the oily spots and stains from the countertops. They can be very toxic, strong, and corrosive which can cause countertops material to fade or lose color. However, most of us are unaware of the positive effects of oven cleaners on kitchen countertops. There's a certain way to use the product so that you'll not damage the fixtures whether it's a small galley kitchen or a large commercial one.
In this article, we have discussed the reasons behind avoiding the use of oven cleaners and the positive effects of using them on the different types of countertops in detail for better understanding.
Why Avoid Using Oven Cleaner For Countertops
Oven cleaners are great for fighting stubborn spots and stains. If you are a homeowner with a small galley kitchen on a budget, then you have to be extra careful. A few ingredients in these cleaners make them super dangerous for the kitchen countertops such as:
Turpentine
Degreasers
Foaming agents
Crystallization agents
Butane
Sodium hydroxide
Monobutyl ether
Monoethanolamine
Diethylene glycol
The reason is that oven cleaners are based on highly toxic ingredients and chemicals. So, you should also avoid using them to clean kitchen cabinets.
If you are using these cleaners on the countertops, they may damage the glossy surface or material. Moreover, they can also fade the color of cabinets. So, use these cleaners for the cabinets only if you are ready for dull and colorless kitchen counters.
Effects of Oven Cleaners on Countertops
One should choose kitchen countertops carefully based on the budget and maintenance. Also, the effects of oven cleaners will vary on each countertop based on its material. Let's start discussing these effects for different types of kitchen countertops:
Natural Stone Countertops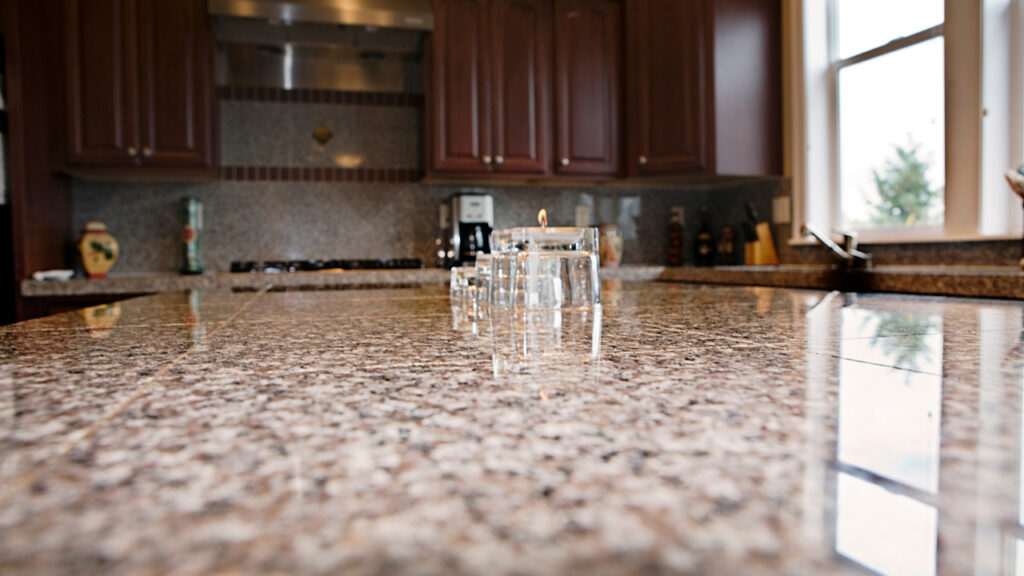 We all love the natural and shiny appearance of the natural stones on countertops even for kitchen island. But these counters are more prone to stain and trash because of their smooth surface. Some of the natural stones most commonly used for kitchen islands include granite countertops and marble countertops.
Oven cleaners that include Calcium Carbonate and other toxic chemicals don't damage the surface of stone countertops. So, these counters can survive even after cleaning with the oven cleaner for a long time.
The best thing is that it's not easy to discolor the natural stone countertops. However, it's not impossible. Therefore, think twice before using the oven cleaners even for the stone counters. Avoid using the cleaner for Quartz countertops because the chances of discoloration are higher in these cases.
Tiled Countertops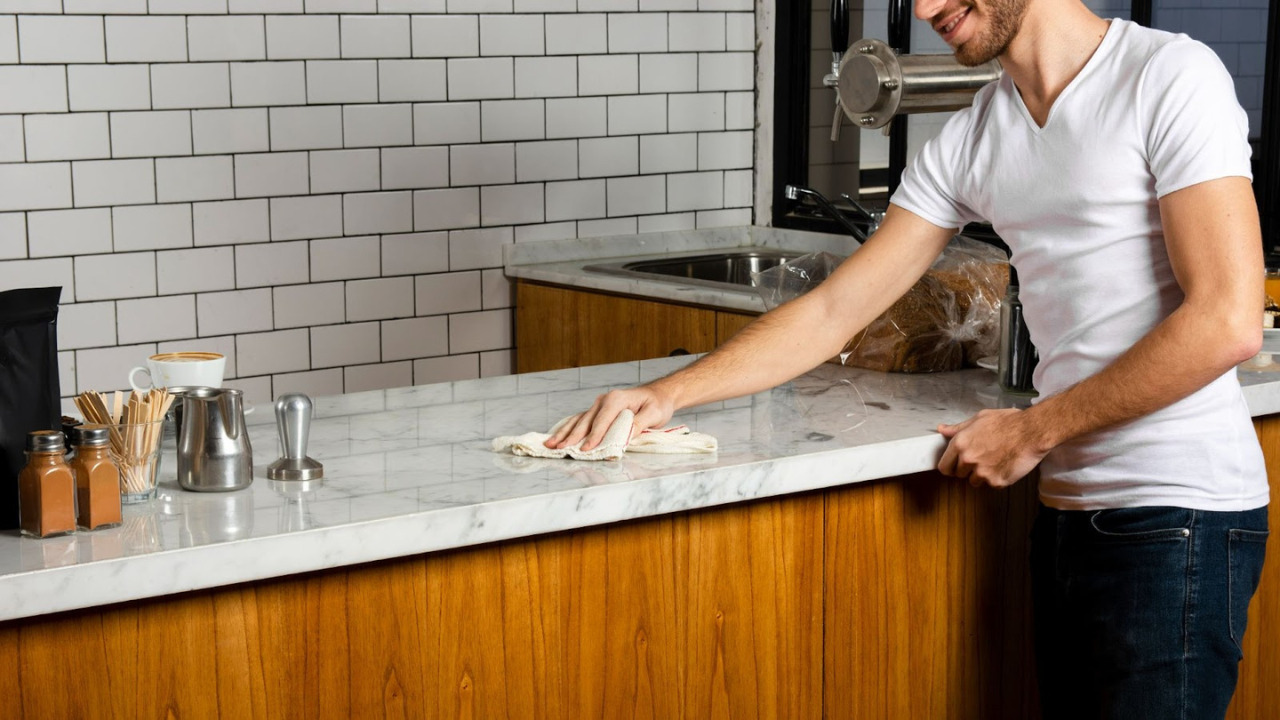 Tiled countertops are not really common like natural stone counters. But people still consider them for their kitchen above base cabinets and kitchen island tops because of their attractive appearance. Most of us think that using the oven cleaner on the dirty grout of the counters is completely safe. But it's not true.
If you are doing this, the oven cleaner will surely damage the upper layer of tiles. Moreover, the grout may also break because of the highly toxic cleaner ingredients.
No doubt, it's really daunting to clean the dirty tiles and grout. But it doesn't mean you can apply the high-end chemicals on the counters. If you are doing this, get ready yourself for unexpected damages.
Instead of using the oven cleaner for the tiles and grout, you can use the natural mixture of dishwash soap, vinegar, and water to clean them appropriately. You can follow this process even when replacing kitchen base cabinets for cleaning purposes.
Stainless Steel Countertops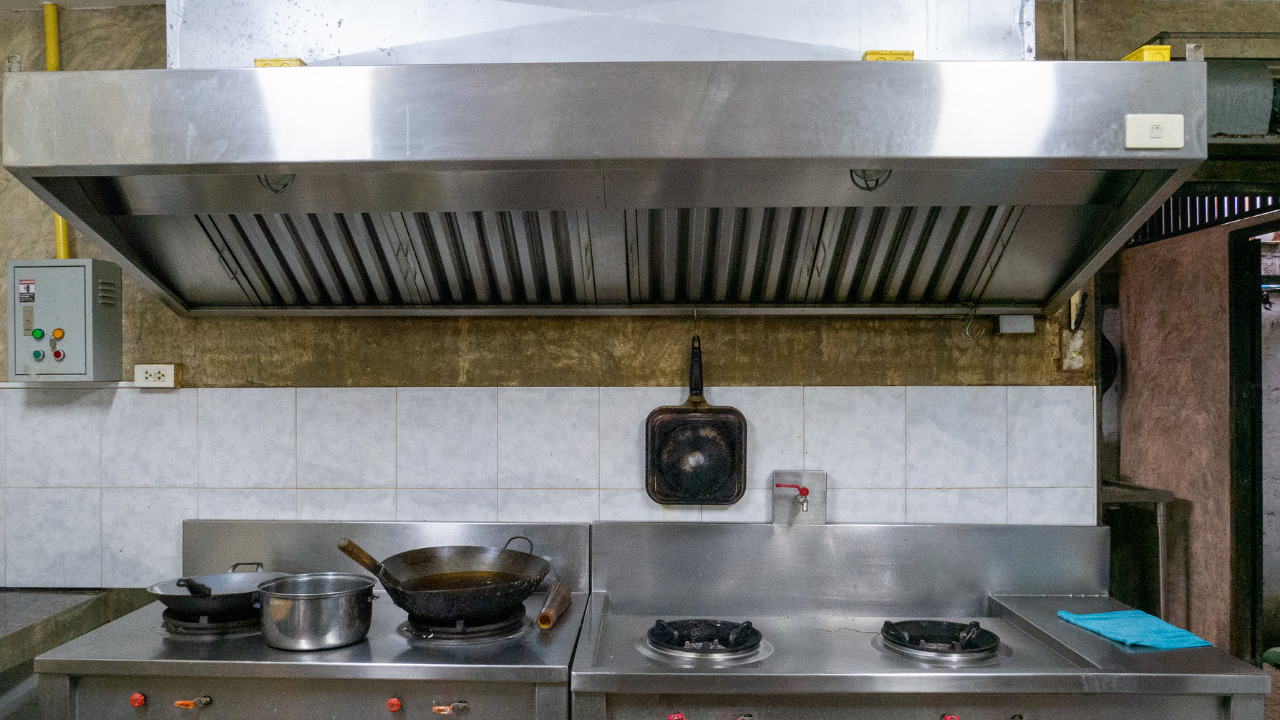 Commercial kitchen layouts are designed in a way that they give more freedom of movement. The most common material used in such kitchens is the stainless steel countertops. If you are familiar with modern building infrastructures, you will surely know about the importance of stainless steel counters. However, it's really difficult to maintain and clean these counters because of their shiny appearance.
Even the water drop may leave a spot on this material. The chemicals in the oven cleaner may leave spots on the steel material. Moreover, chemicals can also infuse the steel material and later into the food if you put the food ingredients on the treated steel surface.
For stainless steel countertop cleaning, you can simply use water and dishwashing soap for effective results. Additionally, you can use warm water to treat the stubborn stains and spots on the stainless-steel countertops.
Wooden Countertops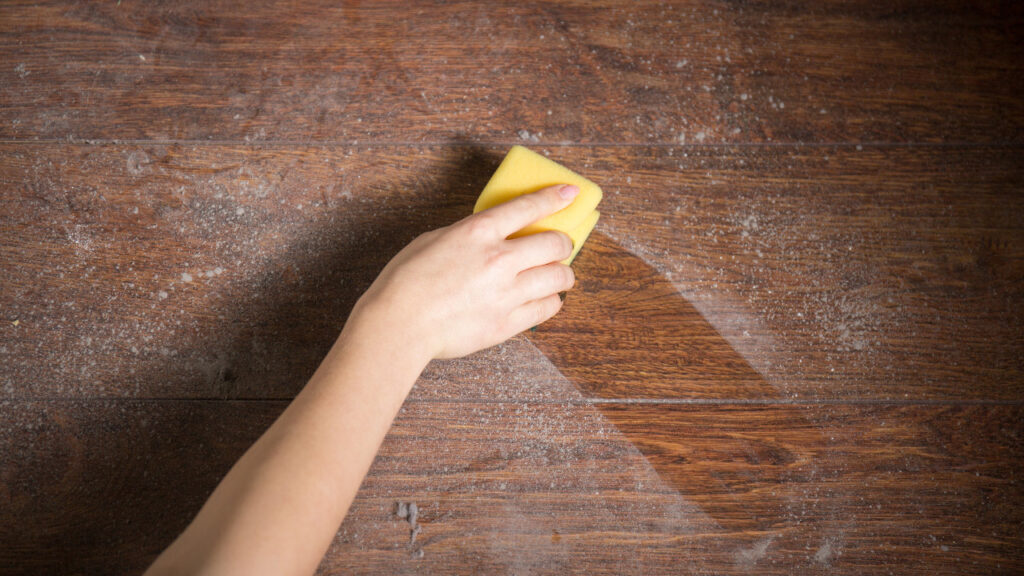 Don't even think about using oven cleaner or high-end chemicals for cleaning the wooden counters. Although when kitchen remodeling, wooden countertops are a popular choice despite the fact that they are not easy to maintain.
Oven cleaner damages are irreversible on wooden countertops, you may need to replace the old countertop with the new one.
To clean the wooden counters, you can go for lukewarm water and mild soap. You cannot use this mixture with a brush or sponge. It's better to spray the mixture on the counters. Later, you can wipe out the residues and clean them with the help of a damp cloth.
Avoid washing off the wooden counters with water. Otherwise, water will penetrate the wood and destroy the complete structure. Therefore, make sure to simply use a cloth for cleaning.
How To Deal With Effected Countertops
If you have used the oven cleaner on your countertop without knowing its consequences, you have to deal with the damaged counter immediately.
Polishing
If it's a stone or a tiled countertop you can use regular cleaning products and afterward polish them properly. Avoid doing it if it's a wooden countertop. If you want to reduce the kitchen renovation cost, this trick will work for you. It might be helpful in retaining some of the color or finishing of countertops.
Oiling the Wood
For wooden countertops, you need to clean them with a wood specialist cleaner. You can also try using soapy water. Once dry, use the wood oil specialized for the countertops to retain the color. It may give it a better look if not brand new.
All-purpose Cleaners
For laminated countertops, you can use an all-purpose kitchen cleaner. These are practical and good options. Besides this, you can also use a mixture of mild dish detergent and warm water to remove the stains.
Hacks for Cleaning Kitchen Countertops Always Vary
Soft sponges, microfiber cloth, dish soap, and water are some of the mildly common ingredients that can be used as cleaning agents to remove stains and dirt from countertops. If you are unsure about using oven cleaners, just simply do not use them, or you may end up having adverse health effects too. Remember to wear proper gear like gloves and masks when using oven cleaners.