Have you ever seen a kitchen on a boat or a train? Perhaps during a flight too? Dated and cramped – these two adjectives perfectly describe what a galley kitchen looks like. However, the idea of having a galley kitchen is not ruled out in a small house only.
You may also find them in hostels, Airbnb or offices. So if you are one of the homeowners interested, nothing would be better than considering trendy galley kitchen remodel ideas.
Galley kitchens are also known as a corridor or narrow kitchens. The basic purpose of a galley kitchen is to utilize the space more proficiently and smartly. That's why most homeowners consider galley kitchen remodel ideas to make their space slightly more functional.
Whether you want to upgrade your kitchen completely or just renovate a few changes, the following galley kitchen remodel ideas is all you need to make your space more usable! Let's start discussing a few clever and elevating galley kitchen remodel ideas;
Galley Kitchen Remodel Ideas to Try
1) Try Two-Toned Cabinets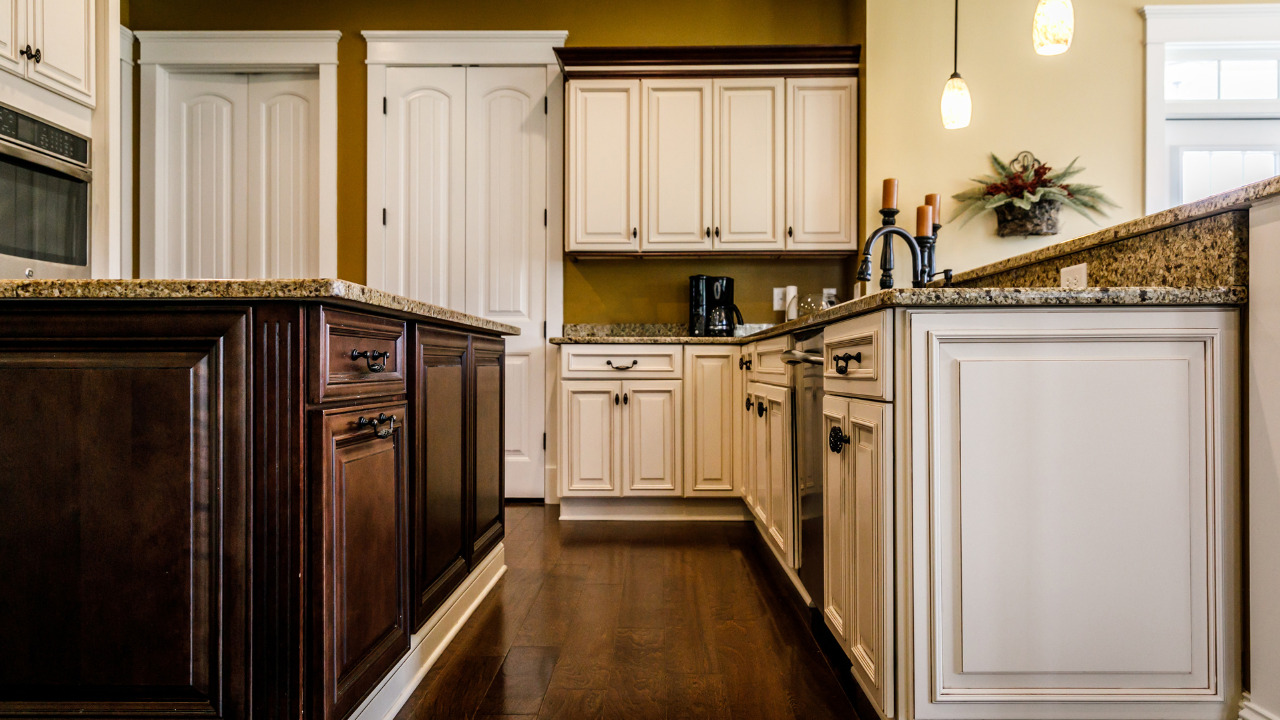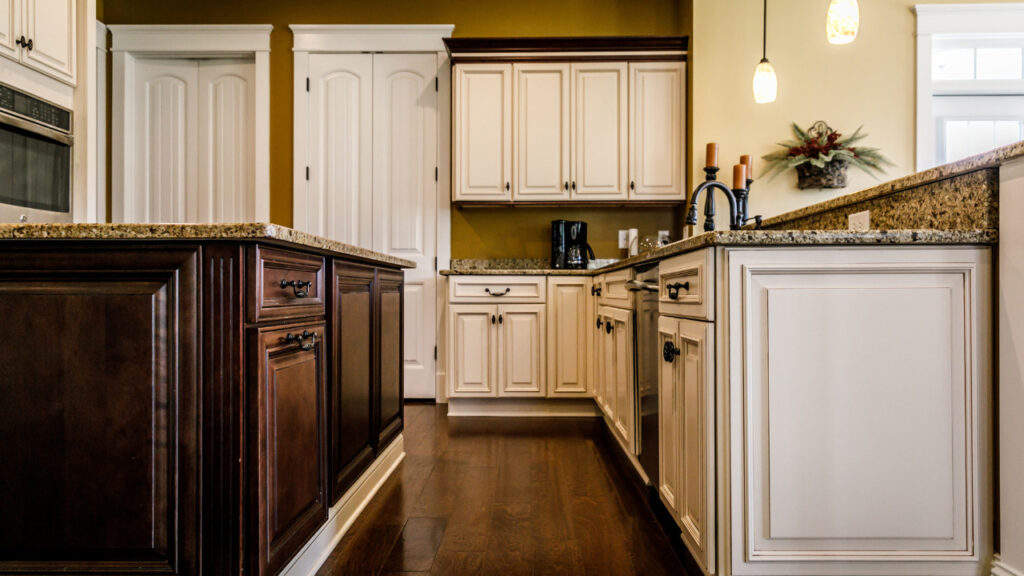 No matter the size of your kitchen, we always want to use our cooking and storage space more. Cabinets play a vital role in getting a clutter-free kitchen space. You can remodel your small galley kitchen by finishing the lower cabinets with dark and the upper cabinets with light colors.
Add a statement look to your lower cabinets by adding decorative or classic hardware. Keep your galley kitchen remodel layout or design minimal for a stunning look.
2) Built-in Cabinets for Appliances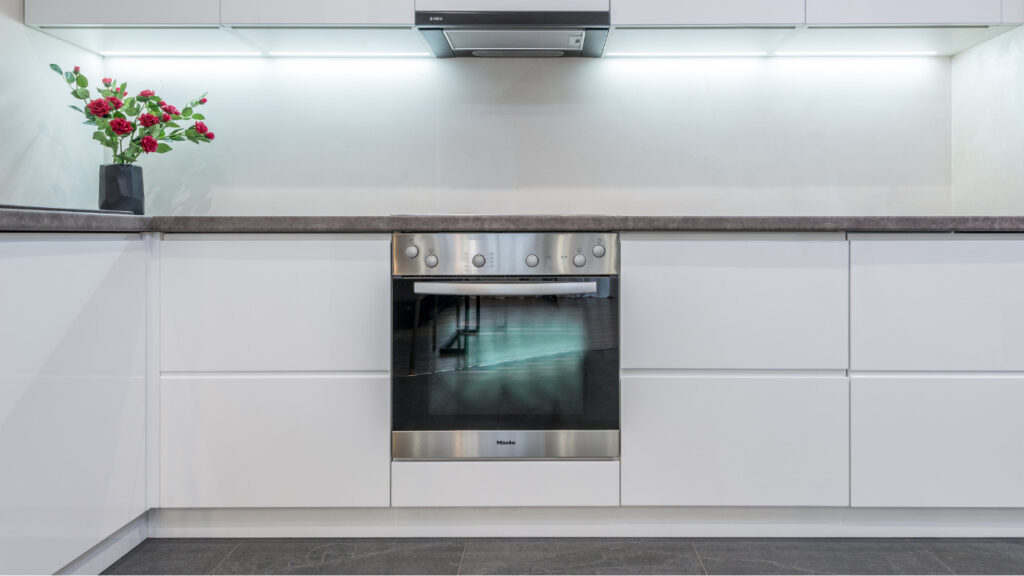 Do you want to give your small galley kitchen an elegant look? If yes, you can hide or place your appliances behind the built-in cabinets, such as the fridge or oven. It will make more room to perform different tasks in the kitchen without appliances getting in the way.
Also, if you are washing dishes, the appliances will remain safe from water splashing.
3)  Choose Bold Colors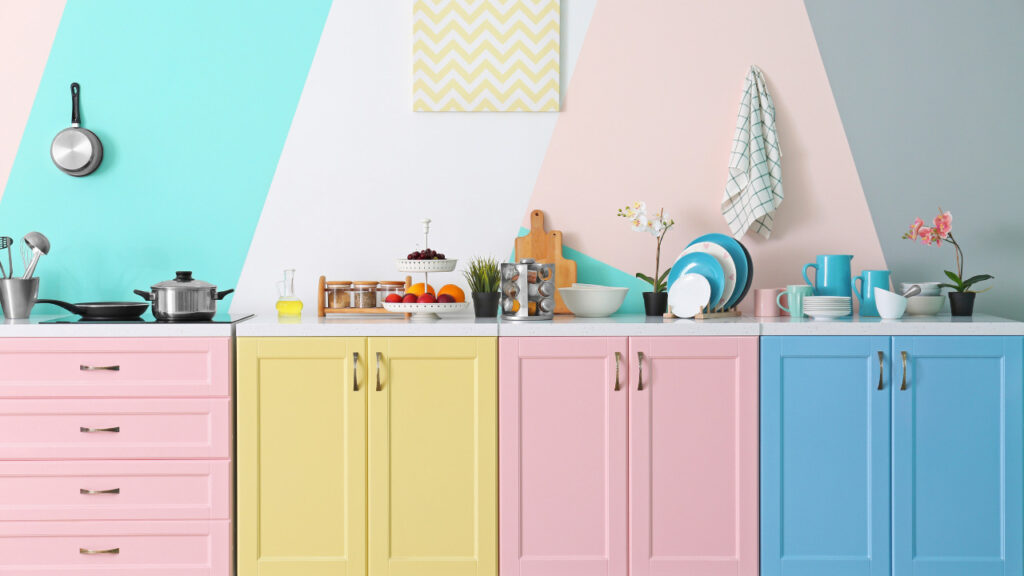 Even though we all prefer to give our galley kitchens a classic or minimal look, playing with colors will add liveliness to your space. Paying attention to your galley kitchen's color schemes is an effective idea. Experiment with bold color accents for the wall or cabinets.
Even the countertops have several options to play with. You can choose a dark forest theme with white marble countertops or even choose natural colors to complement the bold cabinets.
You can paint the lower cabinets with bold or bright colors such as green forest, plum, black and fuchsia pink to give your kitchen a creative look.
4) Paint it All White
One of the most popular galley kitchen remodel ideas is adding white cabinets and walls to keep the look classic. White cabinets will give your kitchen a wide and lively look if you are hesitant to play with bold colors for your kitchen. Adding white color will enhance each detail, from the countertops to the floor and ceiling.
You can compliment your narrow white kitchen with white backsplash tiles and gold hardware with industrial-style lighting.
5) Prefer Tile Flooring
Add a tile rather than a wood floor to give your small galley kitchen an aisle-like feel. You can make your space look more ravishing by installing the floor tiles in Herringbone or any other modern pattern.
You can see the difference in your small galley kitchen remodel before and after installing the tiles floor. Give a sleek look to your space by adding bright light fixtures.
6) Add a Runner or Rug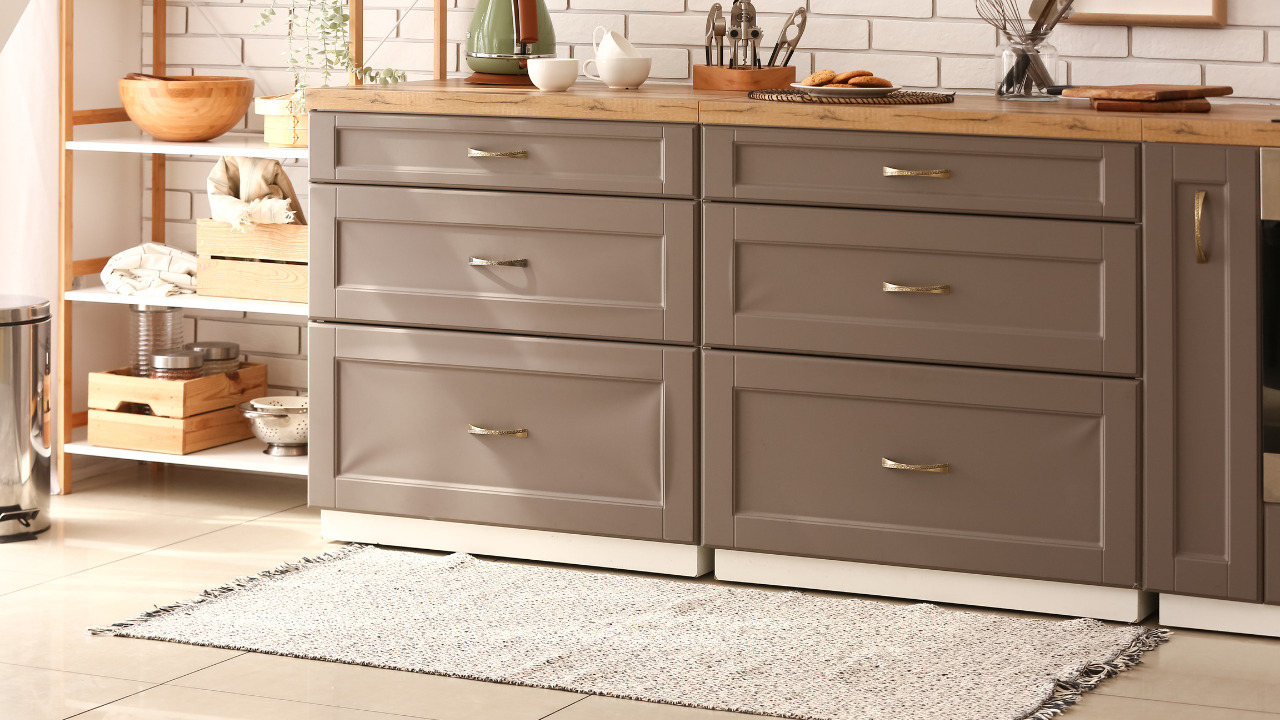 If you have read about small galley kitchen design ideas, you will know that adding a rug or runner to your narrow cooking space will make a huge difference. Consider adding a rug or runner for minimal galley kitchen remodel ideas or designs.
It will add a color statement to the limited spacing and give a cozier look to the interior. Choose a rug with a color scheme that compliments your cabinets and cupboards. Most geometric style runners are preferred.
7) Add Striking Lights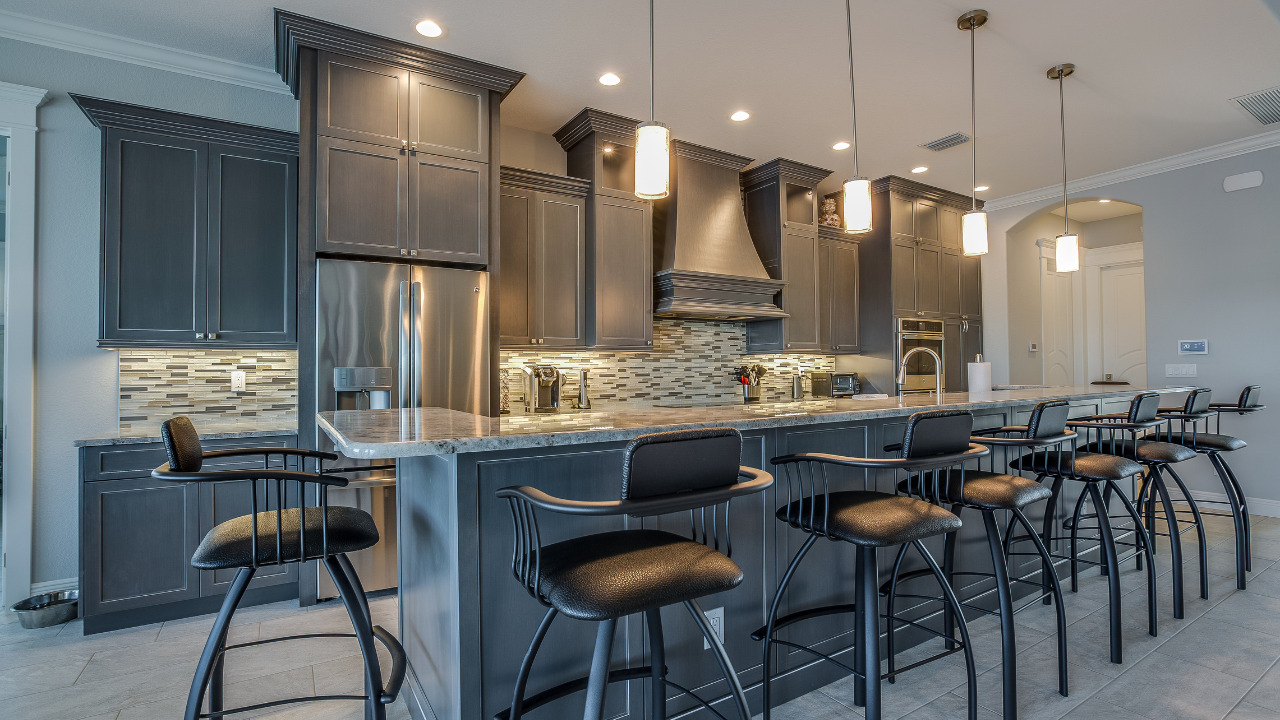 You can do a lot with pendant lights and decorative fixtures to illuminate a galley kitchen. It will brighten up the space just the right way. You can also add the lighting fixtures above the extended countertop area for better reflection.
If you want to give a traditional look to your galley kitchen, vintage hanging lanterns are great options. Or you can add the globe pendants to balance the light perfectly with style in the galley kitchen.
8) Remodel with Boho-Style Kitchen
For a boho-style galley kitchen remodel plan, add metal appliances and hardware to compliment the wooden floor. This blend of hardware and wood will give a versatile look to your space. It is yet one of the best ways to make a galley kitchen more spacious.
9) Remodel Galley Kitchen with All-Wood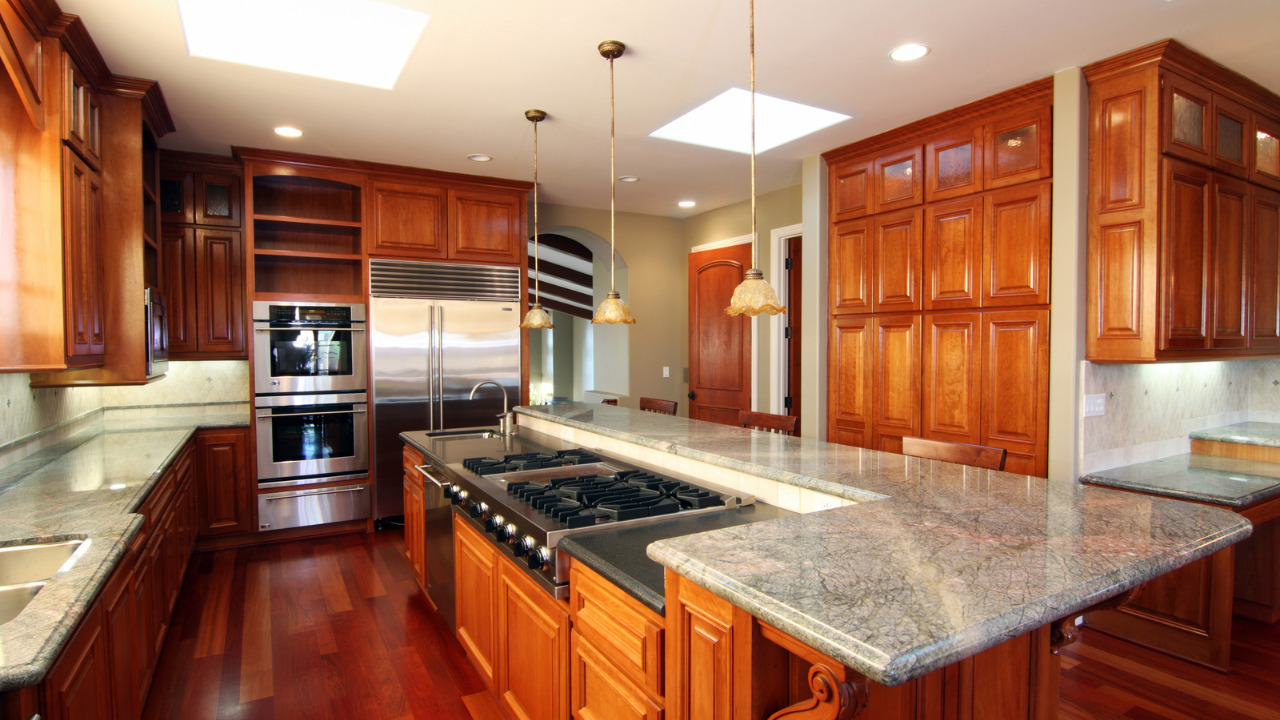 While choosing from different galley kitchen remodel ideas, you will always go right with an all-wood design for your space. It will give a quirky and classic look to your kitchen. You have multiple wood options to choose from.
Designers recommend using lightwood for the galley kitchen. The natural light wood color is self-reflecting, making the kitchen space more open but also adding a dash of color.
10) Mix and Match the Different Cabinet Layouts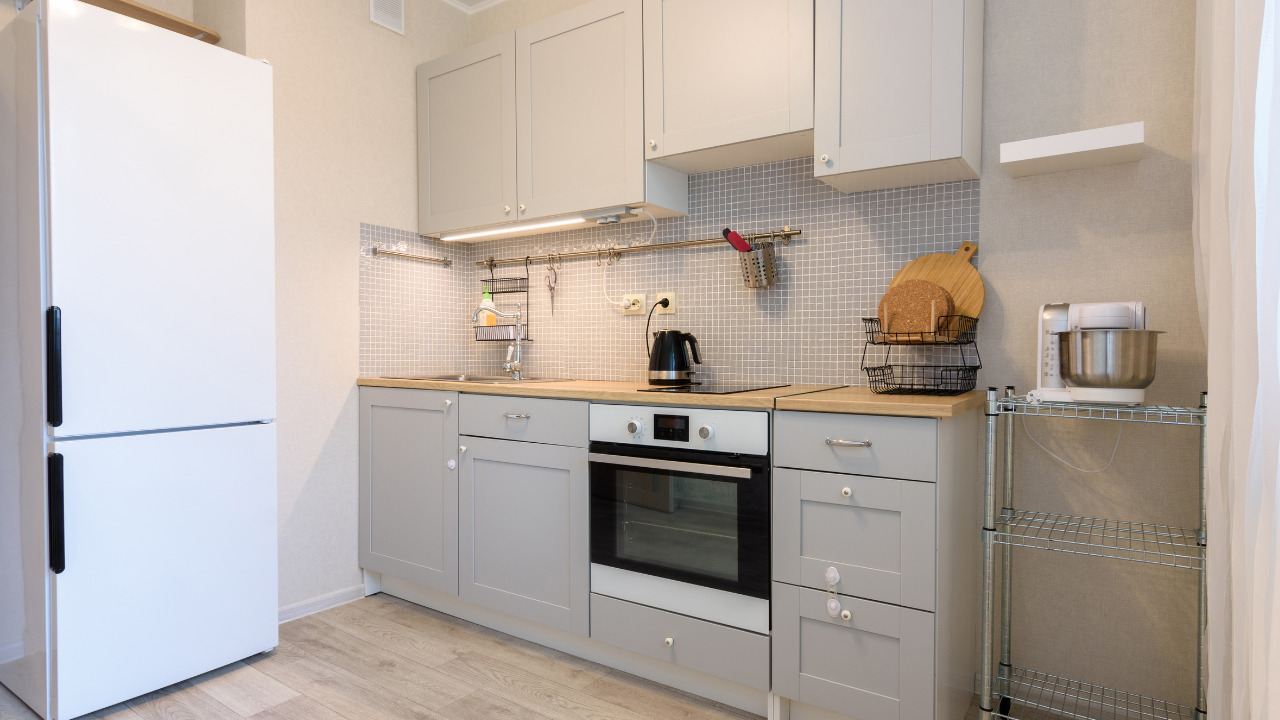 If you want a great visual in your small kitchen space, combine cabinet layouts with different finishes. You can finish or paint one side of your galley kitchen cabinets with bright colors and the other one with dark.
Additionally, add black marble countertops to one side of your cabinets for a unique look.
11) Remodel with Adobe-Style Kitchen
If you want to upgrade your already-built galley kitchen without making too many changes, remodel it with an adobe-style. This remodeling plan lets you add vintage or traditional details to your galley kitchen.
The basic purpose of this remodel plan is to follow the original structure of your entire home but slightly with a more modern touch.
So, you can add some new details, such as vintage-style windows, exposed cabinets with stone countertops, and wooden drawers under the sink countertop or in between exposed cabinets.
12) Install Open Shelves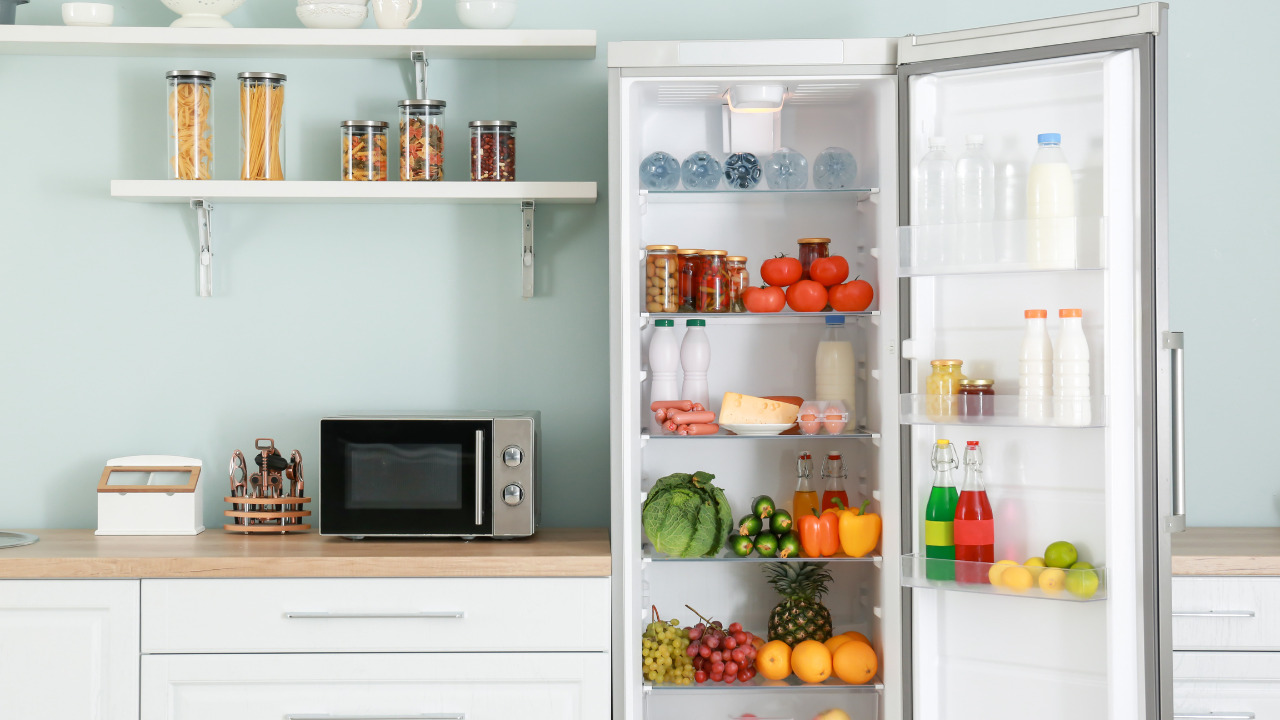 Do you want to make your galley kitchen space more illuminating? If yes, nothing can beat the open shelves with adjustable brackets to give your space a wide look. However, keep the open shelves minimal with natural white wood or with a pop of the desired color.
13) Extend the Countertop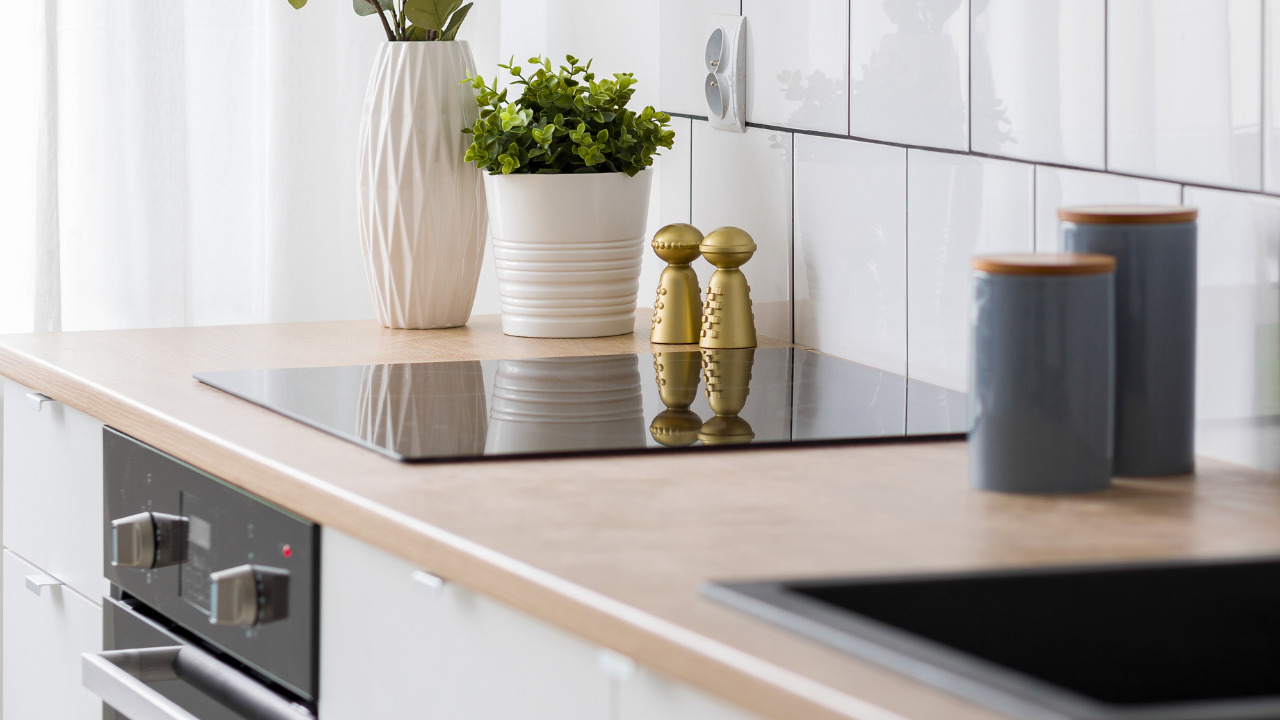 If you have enough space, remodel the galley kitchen by adding a compact bar or seating area. You can do it by extending the countertop. Additionally, place the stools around the bar or extended countertop for seating.
You can also add a window next to the seating corner to provide the illusion of your space.
14) Don't Block Natural Light
Even if you have a window on the ends of your galley kitchen, don't place appliances or cupboards next to the windows. Otherwise, you'll block the path of natural light. Even if you have installed light fixtures in your kitchen, you still prefer to let the natural light enter your space for an elevated look.
15) Keep Everything in Reach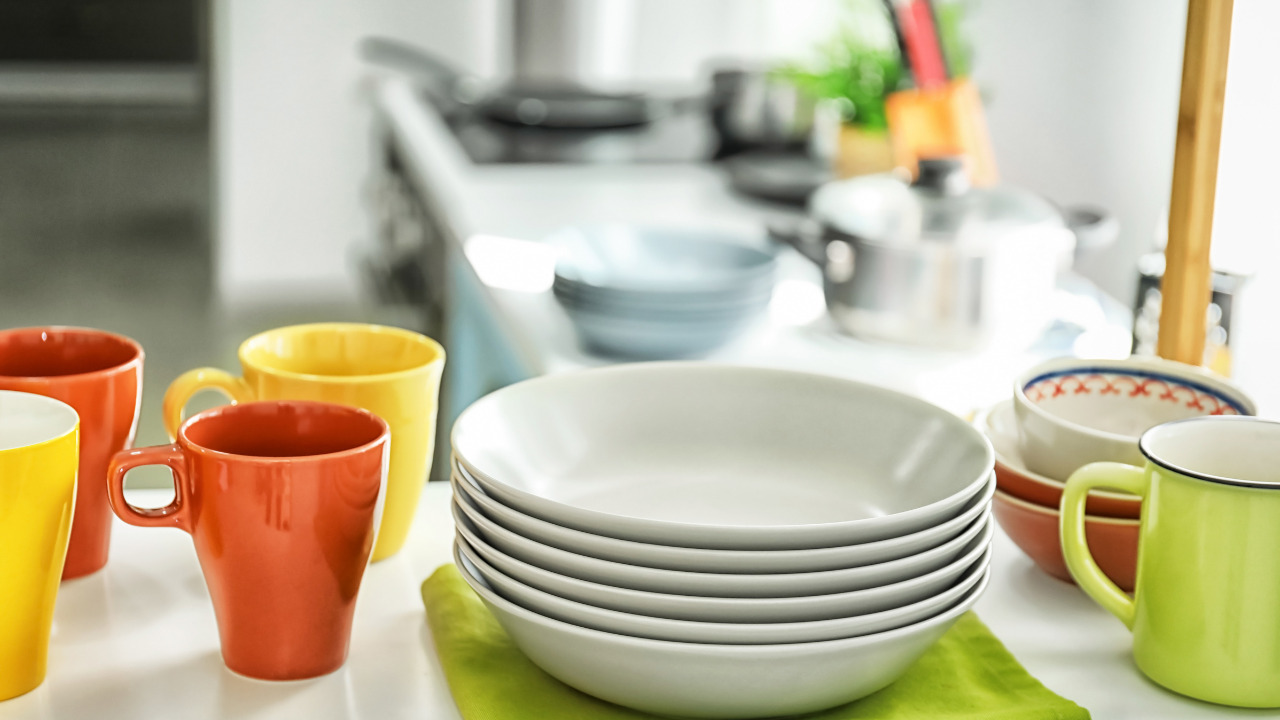 Keep everything within reach by adding storage cabinets, or cupboards. Choose a galley kitchen layout suitable for a large space to ensure the comfort level of your space. It will add more functionalities to your routine domestic chores. Plus, it is easier to clean too!
16) Eliminate the Unnecessary Cabinets
While galley kitchen remodeling, the main concern is to make the space efficient and smart. Consider eliminating unnecessary cabinets to upgrade your space to cooking, washing, cutting or even dining options.
If necessary, you can also go for limited upper cabinets rather than eliminating the entire upper cabinets.
17) Keep Only Necessary Appliances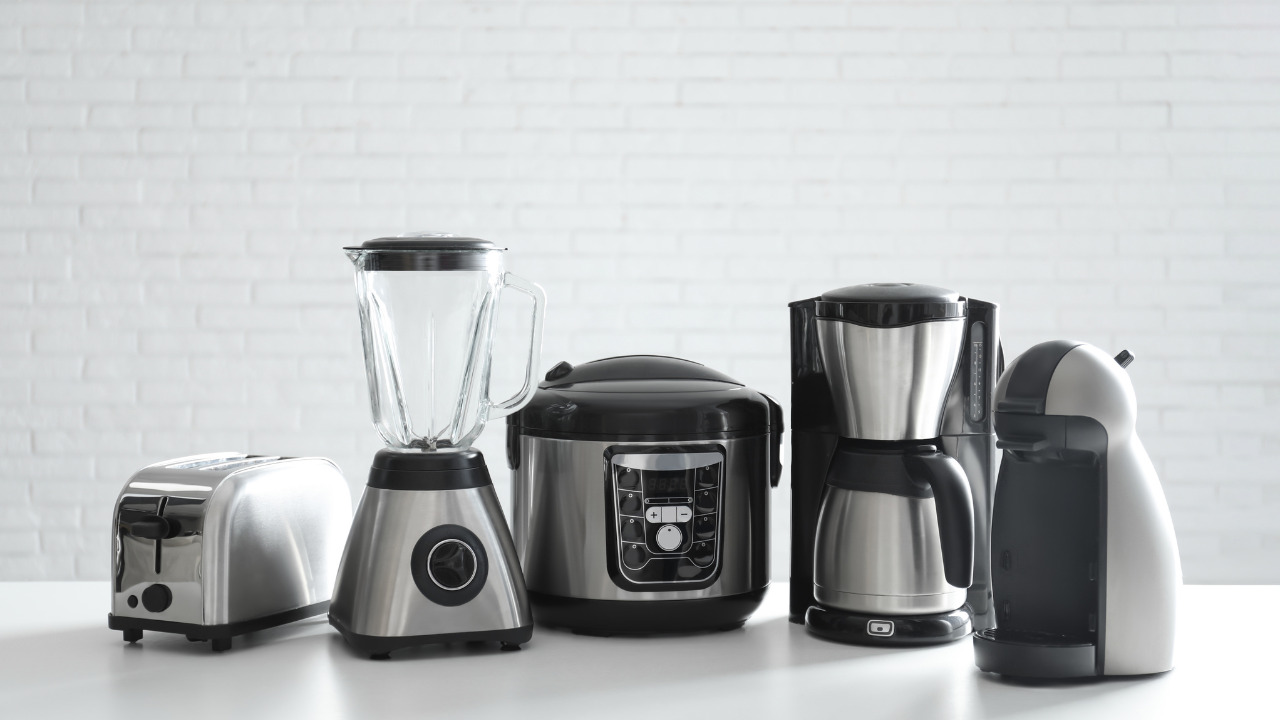 No doubt, no one can neglect the importance of kitchen appliances to make cooking easier than before. But it doesn't mean you must fill your kitchen space with unnecessary or too many appliances.
Keep only important or regularly used appliances, such as toaster, sandwich maker, chopper and grinder in your kitchen rather than stocking unnecessary gadgets.
If you still need to keep all the appliances in your galley kitchen, ensure to place them in drawers or cabinets. This way, you can also keep your countertops tidy and clutter-free.
18) Remove Walls
If you have a big budget compared to the average galley kitchen remodels cost, you can upgrade your space completely by removing the walls. This way, you can get an open galley kitchen layout. However, this galley kitchen remodels design requires much time and patience.
You may hire professionals to remove walls and redo the space according to an open galley kitchen layout.
19) Show Your Creativity with Patterns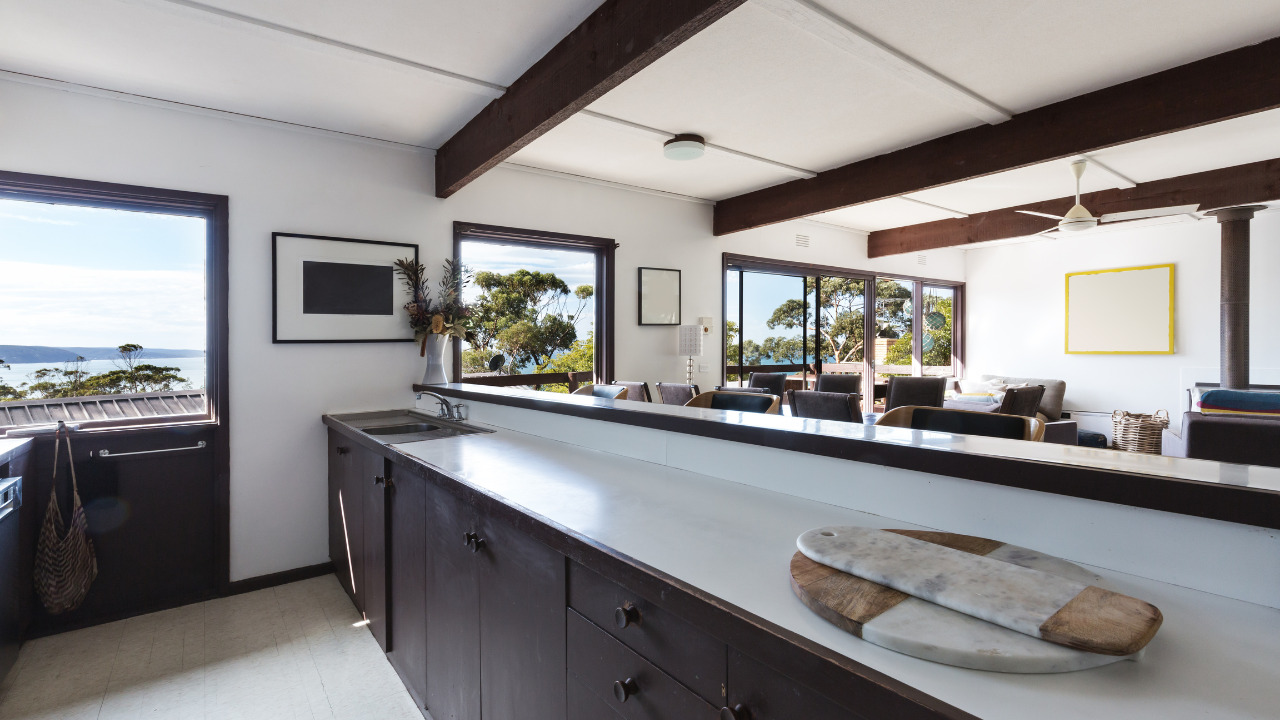 Even if you have selected a professional galley kitchen to remodel the design, there is no need to bind yourself! Let your creative side shine in your upgraded kitchen space. You can go for different patterns and combinations for your space.
Add wallpapers to the opposite surface of your galley kitchen cooking corridor.
20) Add Your Artwork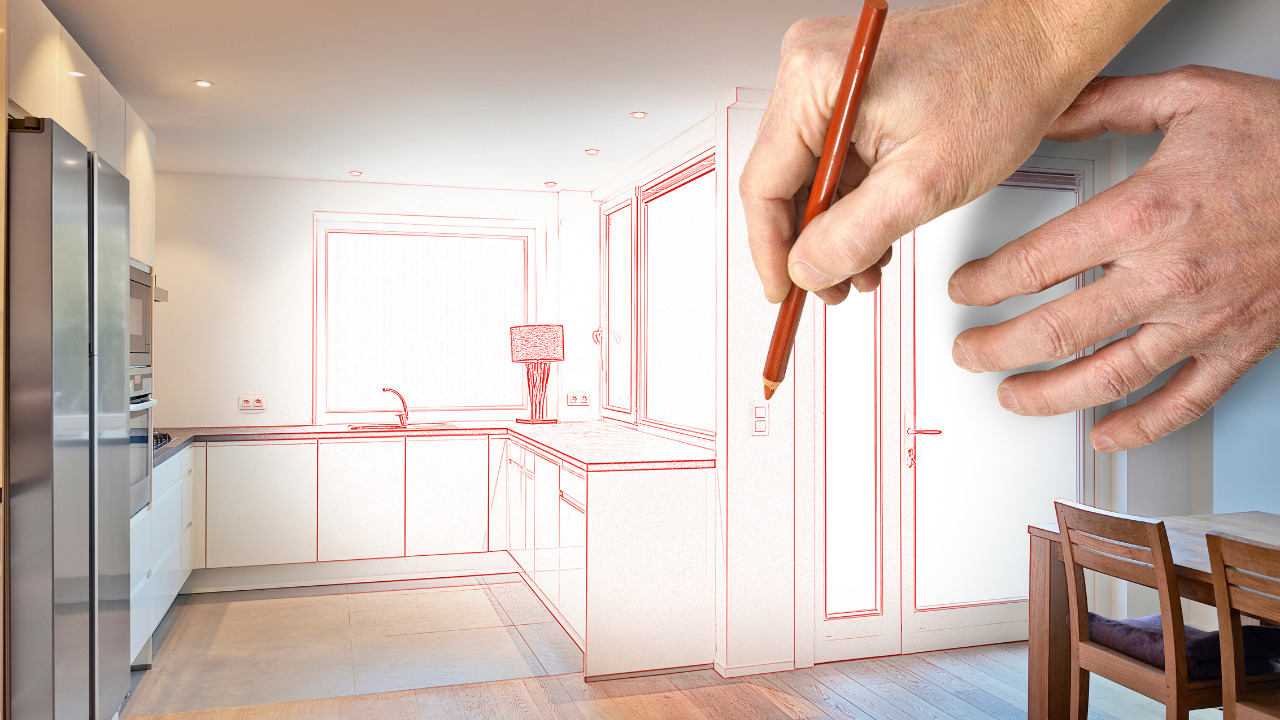 If you have eliminated upper cabinets from your kitchen space, cover or décor the upper cabinet's space by displaying your artwork. Place the artwork in the classic frames complimenting your overall galley kitchen layout or design.
You can hang the art in different sizes without taking up too much of the wall space.
21) Install Modern-Style Glass Door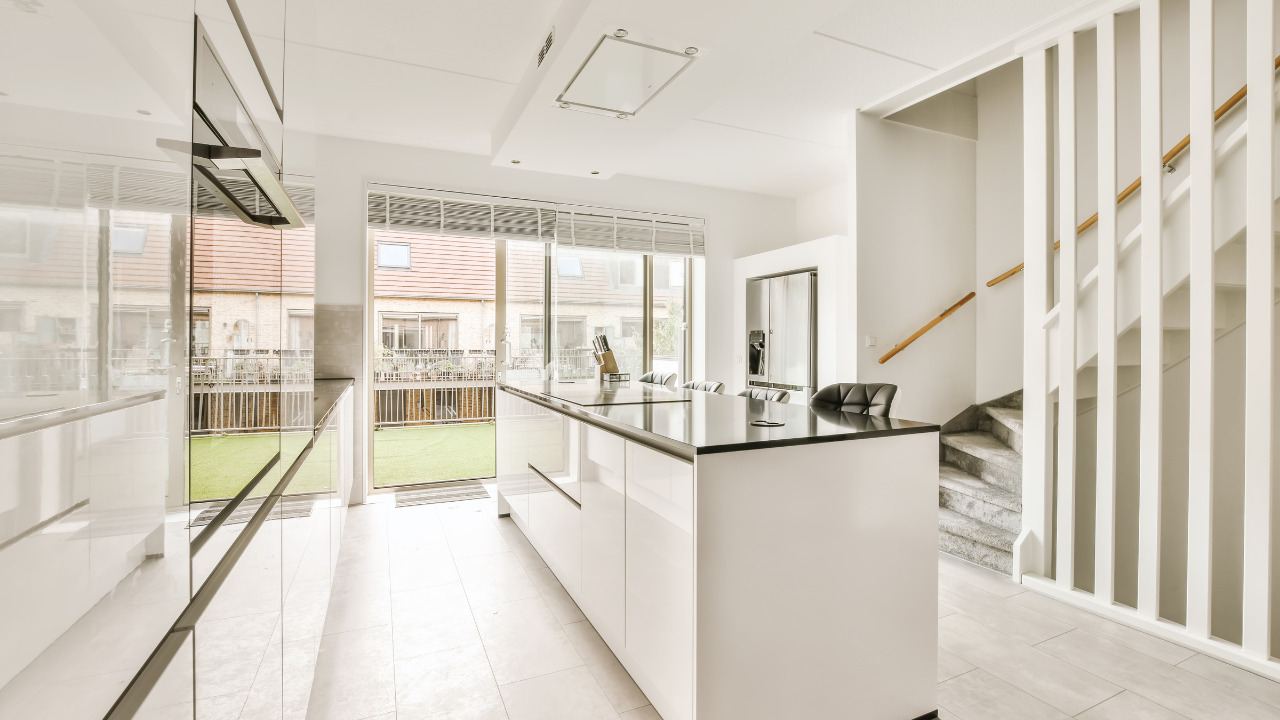 For a dreamy galley kitchen remodel design, nothing can beat the level of a modern-style glass door that directly opens into the dining area. It will make access to the dining area easy, especially throughout the summer!
22) Add Multi-functional Countertop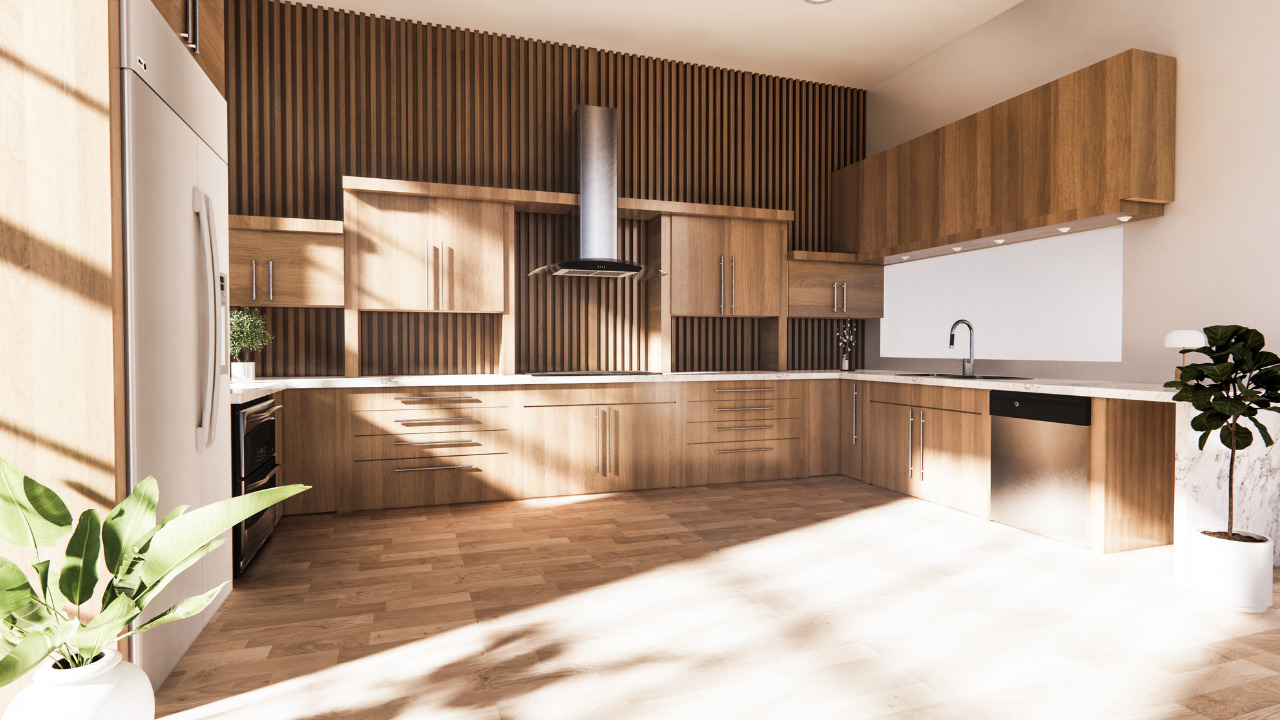 Galley kitchens are narrow spaces. So, only a few changes with available space will end up with undesired results. Consider installing butcher blocks or adjustable countertops to use your galley kitchen space smartly.
You can extend these countertops along the stove wall or cooking range while preparing the food. With this remodeling, you can prepare and cook your food without walking from one counter to another!
23) Add a Sleek Island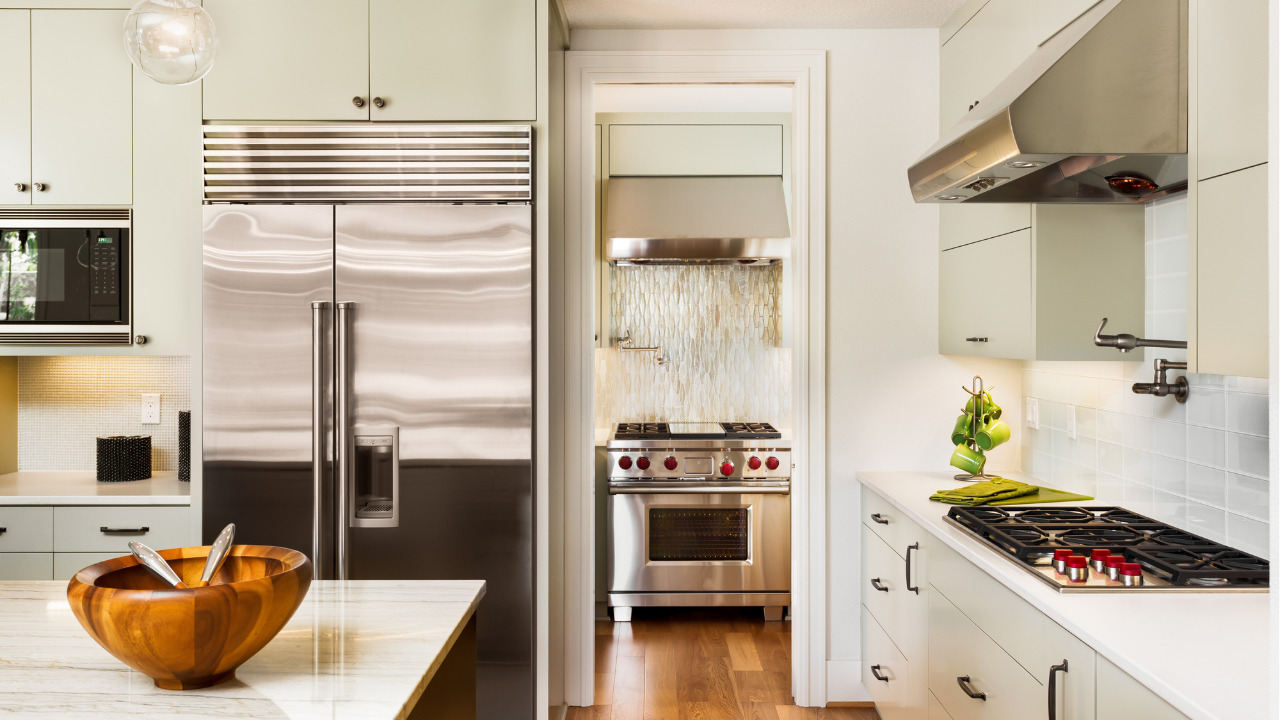 Do you want to use your galley kitchen space regularly more efficiently and smartly? If yes, consider adding a sleek kitchen island there. It is not necessary to add an island in the middle of your kitchen. You can also build it with the wall to make your galley kitchen look wide and airy.
Adding an island will provide enough space while cooking or preparing food in the galley kitchen. It would be the best way to eliminate the narrow feeling in your kitchen.
Conclusion
Galley kitchen layouts are for small and narrow spaces. It doesn't mean you cannot remodel a small space with style. You can remodel your galley kitchen by considering the above-discussed ideas and see what works best for your space.