Automatic homes… I am sure you have heard about this or experienced this.
This is simply one of the best utilizations of technology that is making human lives easier. Home automation technology uses the technology to automate appliances across the homes to make them automated.
Imagine a washing machine working on its own, smart microwave cooking food according to the instructions you provide, sensors that detect when you return from work and turn on the thermostat and light, and much more. All this was made possible with home automation or smart home technology.
Let's dive deeper into the details of home automation technology, how it works, and the pros and cons.
What is Home Automation Technology and How It Works
The first home automation network technology was X10 which was developed in 1975.
The concept of a fully functional and automatic home was first seen in science fiction movies and novels. It only seemed to be a far-off dream to us. However, the advent of technology turned this dream into reality.
Home automation systems use the technology to control several attributes of your house including lighting, temperature, security, cleaning, etc. Smart home technology aims to save time, money, and energy. The smart home devices work best when connected through smart wiring.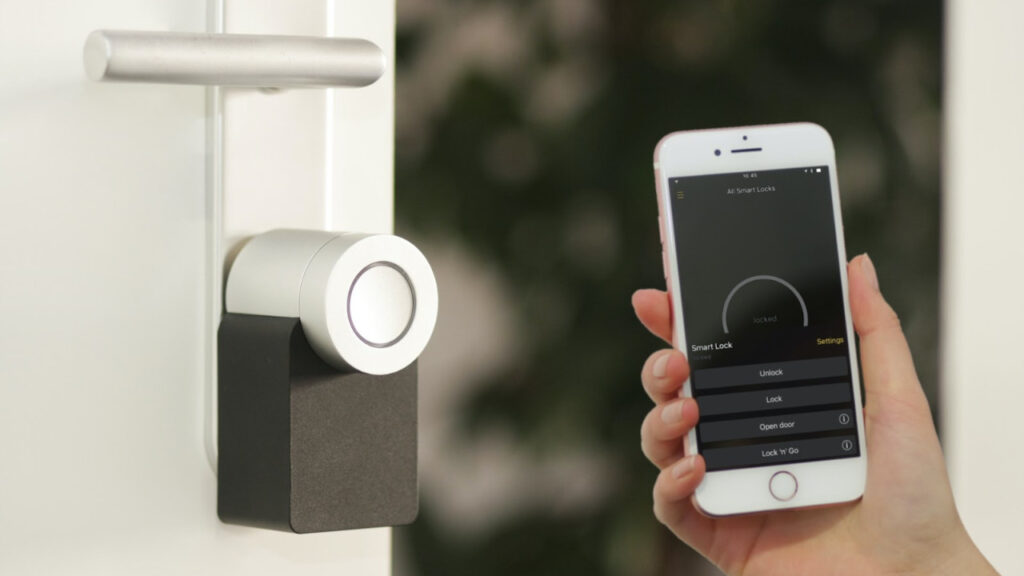 This system has multiple electronic appliances or devices that are interconnected to perform multiple tasks. All these devices need a WiFi connection and are connected to mobile applications. By installing the application on your smartphone you can monitor and control these devices remotely.
Years of scientific research and development resulted in the betterment of these existing automation systems. Improved technology and the increasing popularity of smart home technology started ruling the industry. Millions of smart home devices are installed in homes across the United States.
Benefits of Home Automation Technology
The pros of home automation technology have always appealed to customers. Some of the benefits of home automation technology are:
1. Centralized Control Panel
In the case of smart home technology, all the aspects of your house functioning are controlled through a central hub. The central control panel is located in your home and displays all the information about the current settings on your home devices. For instance, you have a smart thermostat in your home. The central panel will show all the information about the current temperature of your home, humidity level, etc.
2. Accessible on Smartphone
Smart home automation devices can be controlled through your phone. You can install the smart home automation application on your phone that lets you control all the settings with just a single click. So, no matter if you are at home or not, you can still control things. For instance, if there are smart locks on your home and you have a guest arriving early, you can simply use your smartphone to unlock the main door. The visitor will be able to enter the house and you don't have to rush.
3. Accommodate Different Devices
A smart home application can work well with different appliances. Yes, the devices from different manufacturers can be controlled through smart apps. So, you can add different smart home essentials from different manufacturers, according to your preference and budget.
4. Better Security
Smart home devices make your home super secure. All these devices are password-protected and offer further security options such as two-factor authentication. Not only are these devices secure but fulfill the security requirements of your home. You don't have to worry about opening the door as you can simply use the doorbell camera to check the visitor. Also, if someone tries to access your home, smart home security devices turn on additional security layers.
5. Energy Efficiency
Using smart home automation technology lets you save on your electricity bills. You don't always have to monitor things on your own as a home automation system self-controls your devices. For instance, you don't have to turn on lights or fans all the time as the motion sensors will detect your presence and turn on lights automatically.
How to Choose a Home Automation System
Swayed by all the benefits of smart home technology and looking to choose an automation system?
If yes, then here are a few factors to consider before you invest in automation home technology:
1. Choose Devices for Automation
The first thing you need to do is to choose the devices you want to automate. Be mindful to not get overwhelmed by the concept of smart home automation and update all your devices at once. For instance, replacing your thermostat is definitely more important and worth spending than replacing your lights. Make sure which appliances you use the most at your home and get them updated first.
2. Find the Right Products
When it comes to choosing smart home essentials, make sure you choose the right products. Smart home products are available in a variety of features coming from different manufacturers. Before choosing a product for your home, ensure that it has all the features you require in a certain product. Also, don't forget to check if the product works well with your home automation system.
3. Security
Another thing you need to consider while getting a home automation system is security. Different quality products are available in the market that offer different levels of security and protection. This means that not all the products are a good fit for your residential space. So, make sure to check the reviews of any product you want to buy and check what security options are available in the product.
4. Budget
Your budget is a very important factor that you need to consider. Before investing in a smart home system, prepare a budget according to the appliances you are planning to buy. Alongside the product features, product cost also varies. An expensive product certainly does not mean that it's of the highest quality. With a little more research you can come across the product varieties that offer the best product features in your desired price range.
5. Policies
When you finalize a product, make sure to go through its terms and conditions and privacy policies to keep your home safe. Check what kind of data the device acquires and shares further. Also, is there any option to customize your smart home automation device to ensure your privacy?
6. Customer Service
Last but not least, check what kind of services the device manufacturer provides. Do they offer good customer service in case of any issues or troubleshooting? This will help you to make the best choice when it comes to choosing a home automation system and its appliances.
Smart Home Automation for Smart Home
Smart home automation technology is making human lives easier for all the reasons. People are more into investing in smart home automation technology due to all the benefits it brings. However, before you consider getting smart home technology for your home, make sure to get professional advice. This will help you with the selection of the right smart home devices and their installation.