Have you just got a smart home system and are wondering how to set up the home automation system?
Don't worry because setting it up isn't very difficult. You can use simple steps and tips to install a home automation system on your own. But before we talk about setting up the system, it is important to gather all the information about a home automation system.
Home automation system refers to the interconnected devices or appliances that work automatically. These things work together to maintain your home best. Devices connected over home automation technology use a working internet connection that lets the user control all the aspects of your home by using smart technology.
Benefits of Home Automation Technology
People use home automation technology for many reasons. Not only does it make it convenient, but also improves the security of your home, working as your assistant and so much more. Home automation technology is a growing trend across the globe and people are more likely to invest in smart home technology owing to its benefits.
Some of the benefits of home automation technology are:
Smart home automation technology makes it convenient for you to control your home.
It also makes your home energy-efficient, saving a huge amount of money on electricity bills.
Having a home automation system increases the overall security of your home.
Your home becomes more efficient with home automation technology.
It enables you to control your home remotely through a smartphone application that is connected to your home automation system.
Smart homes are more sustainable and reduce the carbon footprint.
The benefits of home automation technology are convincing enough that you can think of getting this for your home as well.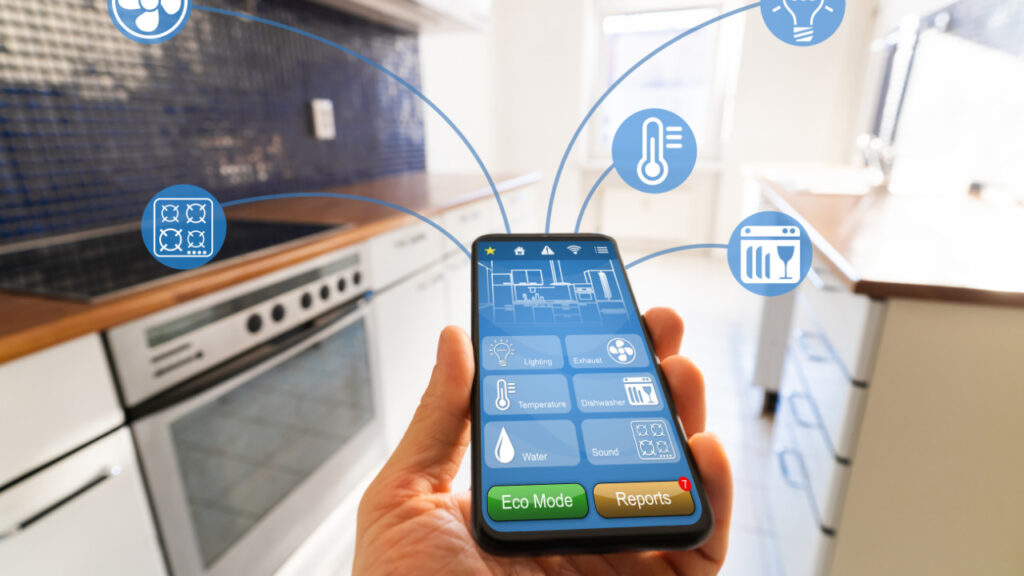 How to Install a Home Automation System in 7 Easy Steps
If you are looking for home automation system installation, then here are the steps you need to follow:
1. Choose a Smart Home App
Smart home applications are many and work best with multiple home appliances. From Google Home to Alexa by Amazon, you can find a huge variety of smart home applications that are available for both your Android and iOS devices. The choice of a smart home device is important because it can affect the overall performance of your home to a greater extent. If you are looking to choose a smart home app for your home, then here are the factors to consider:
Smart home devices that you already have in your home
The extent of automation you are looking for
Security and privacy needs for your smart home
Price you are ready to pay for it.
You can check all these factors while deciding the smart home apps you want for your home.
2. Plan Well
The next step in setting up a home automation system is to plan it to perfection. Decide what devices you want to get automated such as replacing your thermostat, installing security camera, etc. Many people can find it quite overwhelming to replace your older appliances with smarter ones. Gather all the equipment you need for the installation work.
A bonus tip is that you can try smart plugs with your existing devices to see how their function improves. It might work well in some cases such as lights and fans so you can save money on their replacement. Similarly, you can choose the smart locks that can be directly installed on your existing lock system.
3. Establish a Central Hub
No matter what smart home system you choose for your home, you will need smart speakers and displays to keep all the things in place. Smart home systems usually require these accessories to fulfill your commands and provide you with the best home automation service. These smart devices should be of good quality so you don't have to worry about their maintenance. A variety of displays and speakers are available in the market that one can easily choose from.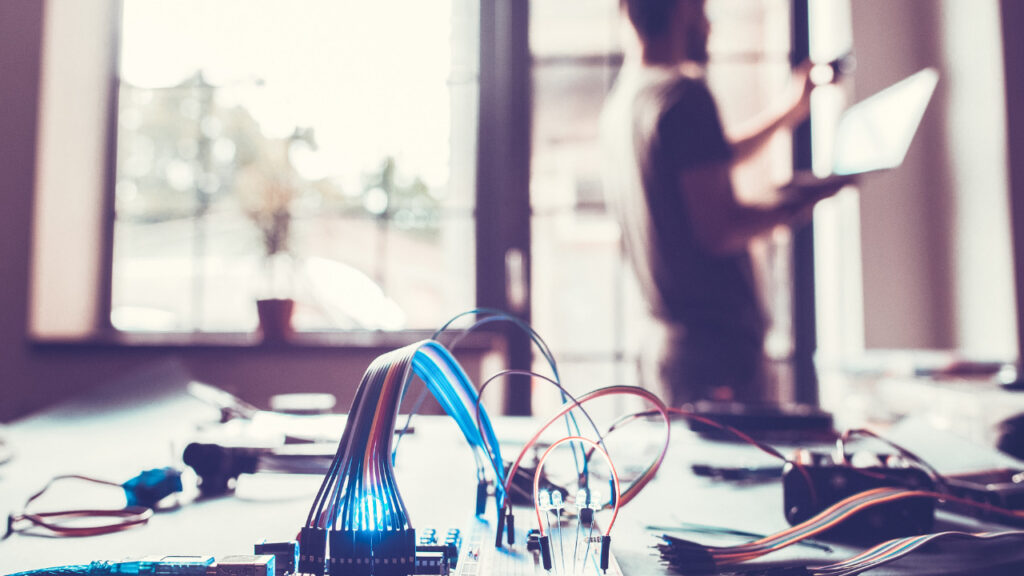 4. Install Home Automation Unit
Now it's time to install the automation unit. An automation installation requires multiple steps and the user manual in the box has all the information written. Choose an appropriate place where you want to install the system. It is recommended to call a professional to help you with the installation process.
5. Do Smart Wiring
Smart homes require smart wiring. After installation it's time to improve the wiring to let your smart home devices perform better. You can also get professional help and set up a fully functional home automation system.
6. Connect the Devices
After configuring your system, it's time to connect the devices at your home with the home automation system. From smart thermostats to smart locks, all these smart home essentials can be easily connected with the home automation system. You can connect them to your system and access them with the help of an application on your phone. Once set up properly, you can control all these devices through a single click.
7. Check the Functioning
Now it's time to check if the devices you set up or installed are working fine with the application on your phone. Try their function by changing the device settings frequently to get an idea about the performance of the automation system. In case of any concern, you can also contact the installation service provider.
Setting Up Home Automation System
An automatic home is no less than a blessing. From your house temperature to the lighting and security, it controls all the aspects of your house. Home automation systems are available in different varieties that can work well with home essentials of different companies. However, for the proper functioning of a home automation system, it is important to focus on its installation. So, hiring a professional for the installation is the right choice that can save you from bigger problems in the future.