The total cost of any construction, renovation, or finishing work is something that takes a toll on a client's nerves. This is probably the first question that either pops up in his/her mind or he/she puts it up to the consultant. It is rightly so because the budget allocated for a job to be done is oftentimes limited and the client wants to know if the allocated amount will suffice.
If you have a pending task of asbestos popcorn ceiling removal on your to-do list and you are stressing over the total money you must set aside for it, this article is the best guide for you on the go.
Popcorn ceiling removal work ought to be carried out as soon as possible once your ceiling tests positive for the presence of asbestos fibers. This is kind of a safety check for asbestos popcorn ceiling. This is because asbestos has been affirmatively declared by pronounced researches to negatively impact human health by intervening with the respiratory system of humans when inhaled. This necessitates a popcorn ceiling removal job to be done just in time.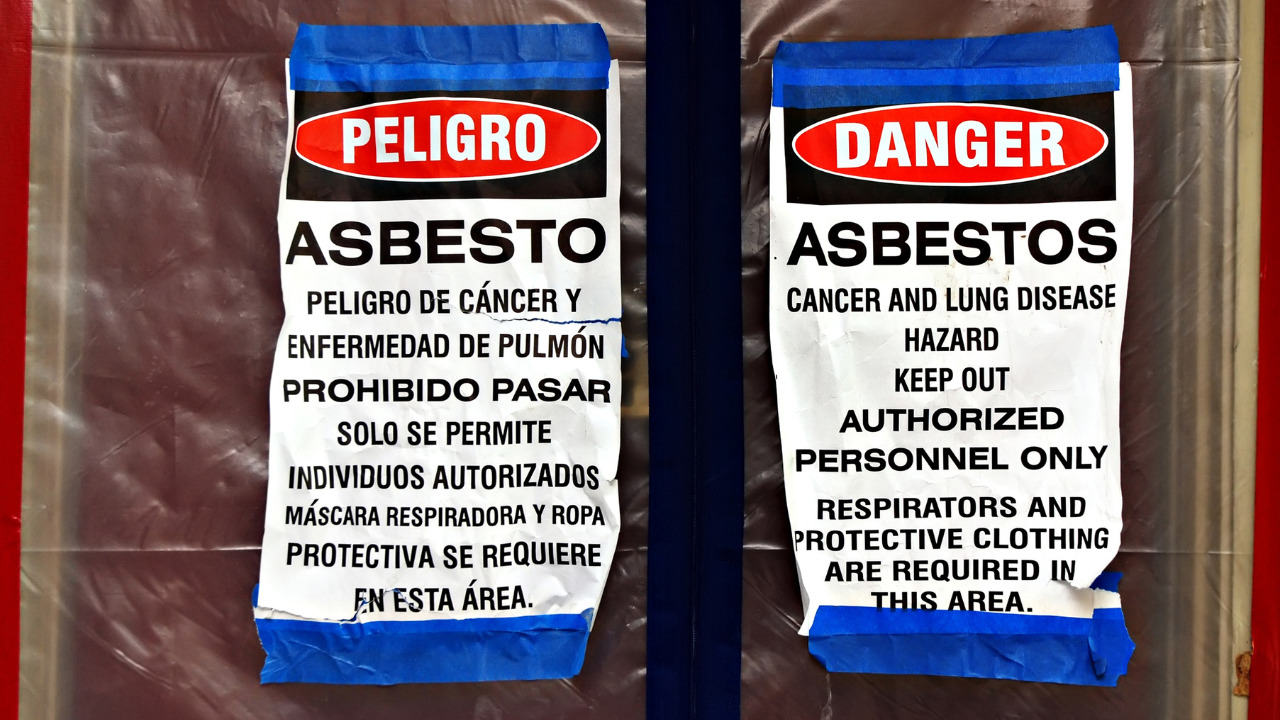 Be it scraping off the texture layer or hiding it with other techniques, this work requires a proper breakdown to determine the total costs that will be incurred. In this article, we will discuss the breakdown of popcorn ceiling removal cost and will also suggest an estimated projection of how much money you should keep aside for it.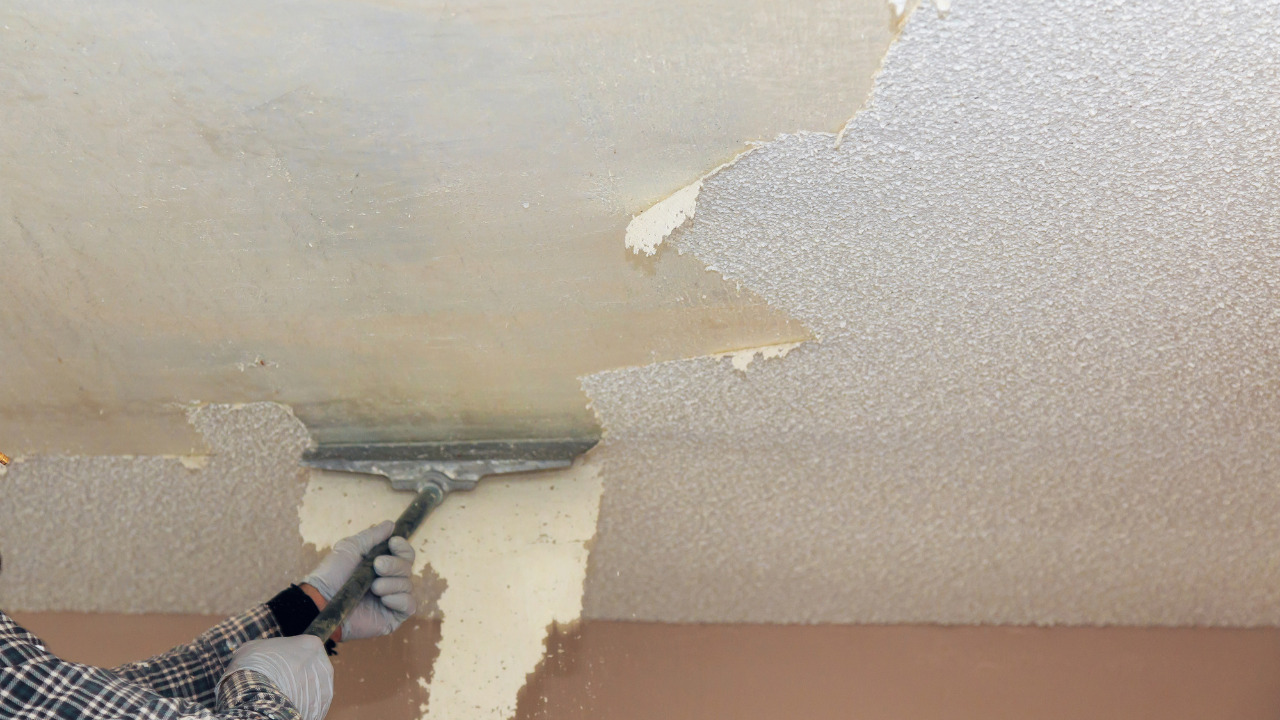 Remove Popcorn Ceiling Cost Per Square Foot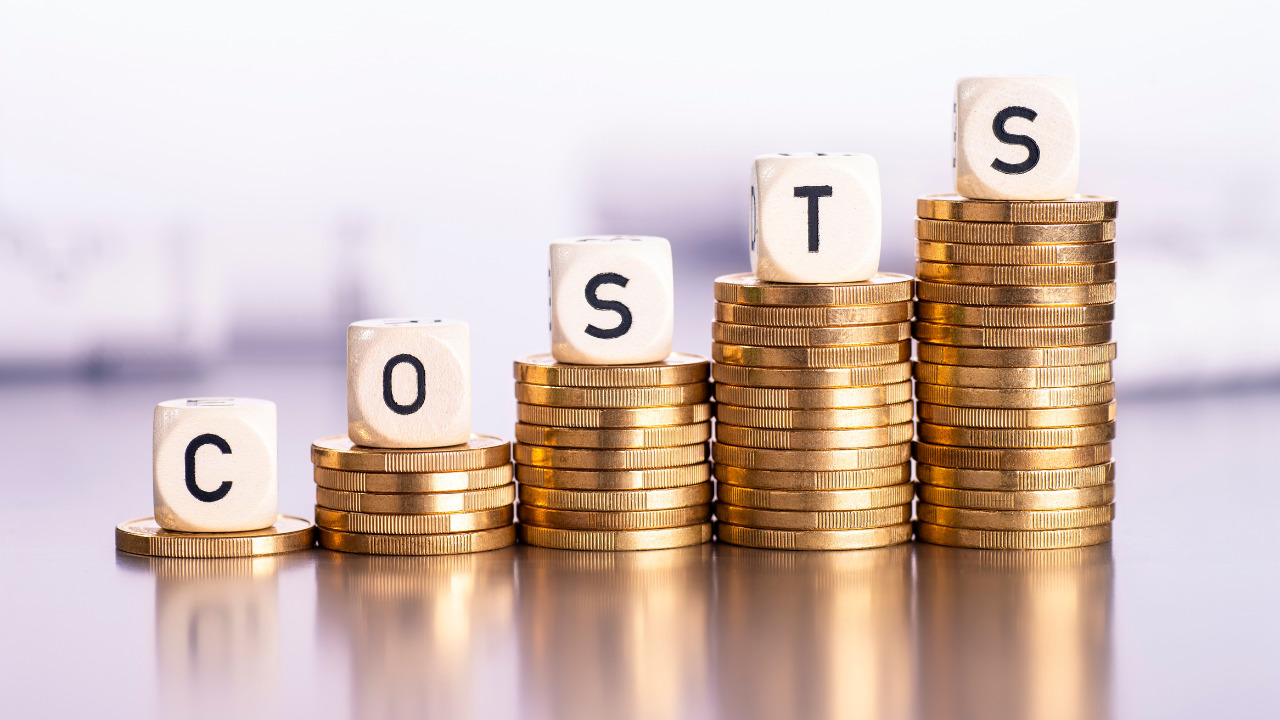 If the overall cost of popcorn ceiling removal work is divided by the area that has been worked upon, the cost per square foot can range from $6 to $10. Projecting this estimate, the minimum cost of popcorn ceiling removal is between $1600 and $1800 (inclusive of material costs, setting up and cleaning work).
However, the total popcorn ceiling removal cost should only be taken as a crude measure since it is a variable and will depend on several factors that we shall discuss in a while. If multiple rooms are to be renovated, the costs will spike accordingly.
Factors Affecting Popcorn Ceiling Removal Cost
The overall cost of a popcorn ceiling removal work will depend on several factors and cannot be dictated with certainty. Let's break the total cost into several factors as explained;
Area of the Ceiling
The area of the room (square footage) that has popcorn ceiling is the single most important factor that will govern the overall cost. A textured popcorn ceiling has more or less the same thickness wherever it is applied; it is however, the surface area that defines the spray volume and of course, the cost. Similarly,
Scale of Removal Work
It takes a lot of effort to set up and clean up for popcorn ceiling removal, therefore, the costs are likely to surge depending upon how big a removal project it is and the number of rooms in your house that require removal work.
Setting Up and Cleaning Cost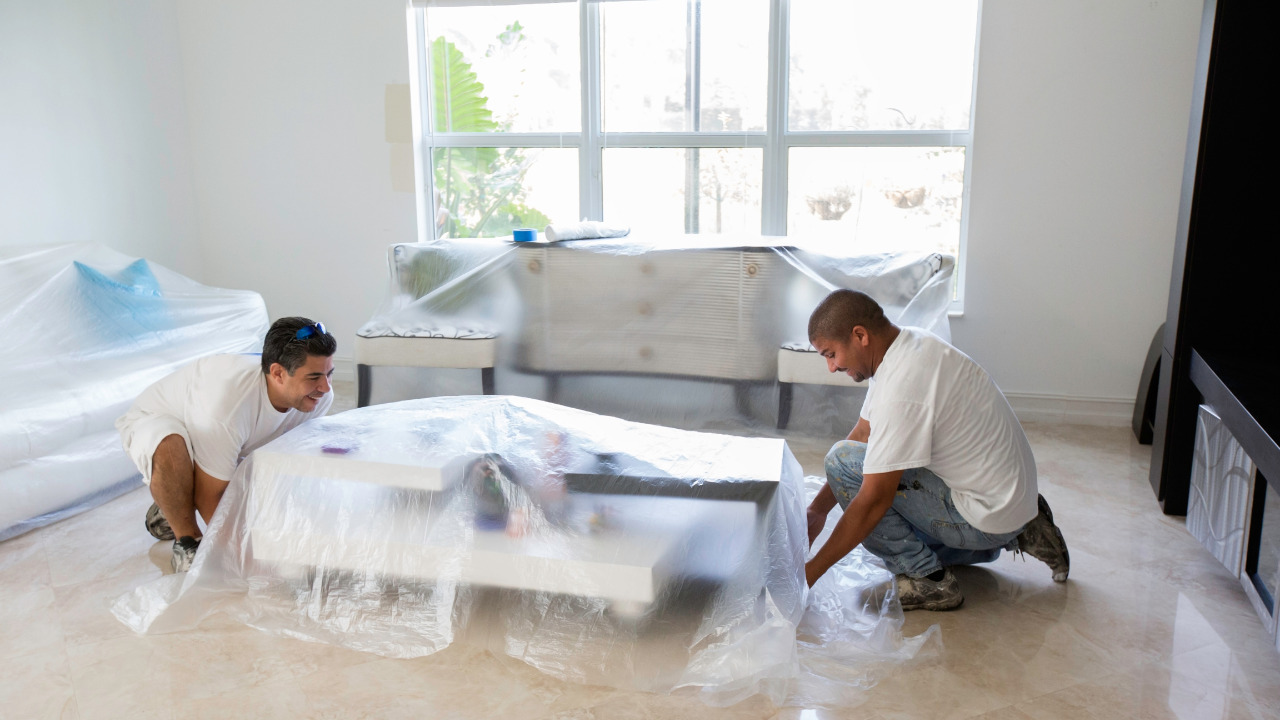 By now, you must be well-aware with how messy this removal work can be. The entire furniture under the popcorn ceiling is first covered or wrapped up in plastic sheets and dragged toward the room center or sides. The setting up and cleaning works require manual labor and therefore, contribute to the overall project cost, too.
Skim Plastering Work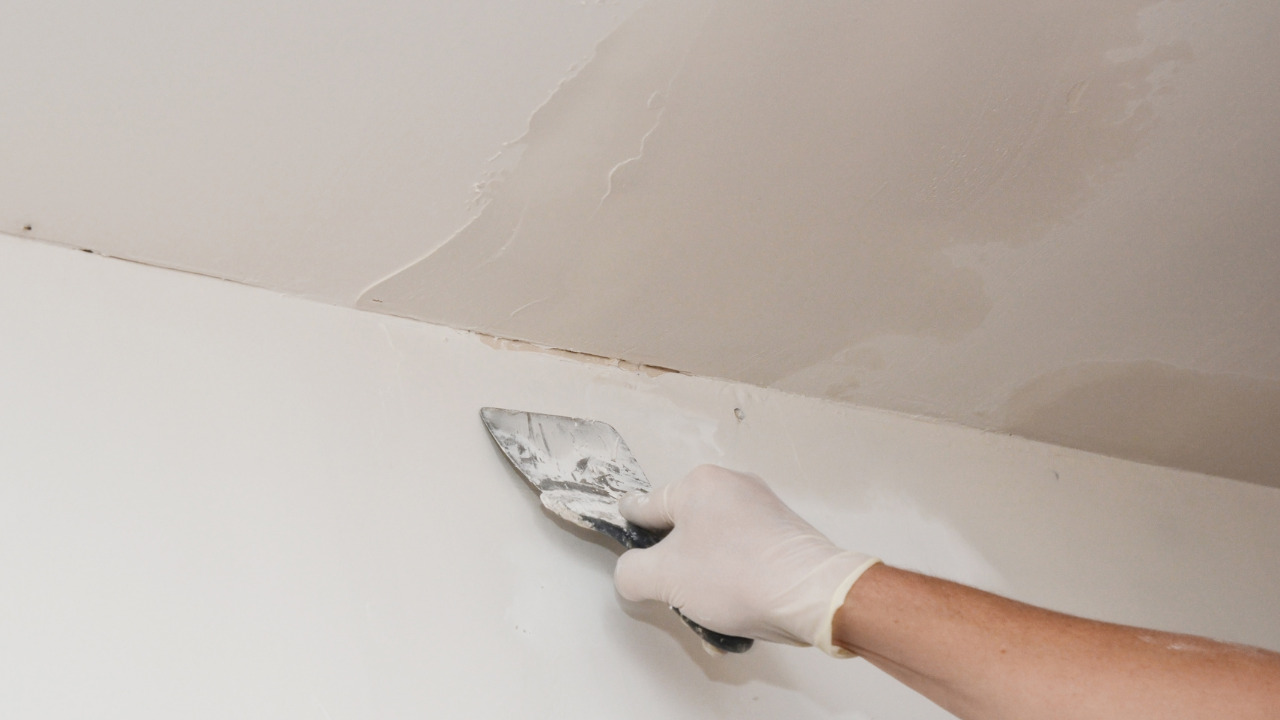 After scrapping off the popcorn ceiling, 2-3 coats of skim plaster are to be applied. The material and labor cost of plastering work post removal are also added up to determine the final work charges. This stage of work requires a lot of time (of the order of days) and because of this work, the client or homeowner actually feels that his room has been given a new and fresh look. After the skim coating work, the resale value of your house will also increase.
Building Location
The time frame of a removal job can be between 5 days to 1 week. Therefore, if your building is located in a far-flung area where professionals would have to drive a long way to reach, the cost will augment accordingly.
The Contractor You Hire
Every contractor follows his/her own set of regulations and safety precautions. Because the work is genuinely messy and there are chances of residents getting exposed to the latent asbestos in the popcorn ceiling, the testing and removal rates can fluctuate depending upon the contractor or professional you hire. It is always the best option to get multiple quotes from reputable contractors in your area to better understand the job.
Added Finishing Work
Some homeowners require an added finishing work after their ceiling has been wiped out of the popcorn texture. If you are one of them, you must ensure you have an ample budget for the job because this is an extra cost that you will have to bear.
Let's Consider an Example!
If your house has an area of 1500 square feet and it has a popcorn ceiling you want to get rid of by scrapping, you must expect to pay anywhere between $3000 to $4000 minimum for the main floor. This is the bare minimum you should keep in mind and depending upon other factors listed above, the total cost will increase.
Similarly, if more than one story is to be worked upon, the rates will surge in due proportion.
Ideal Time for Popcorn Ceiling Removal
The best time for a popcorn ceiling removal job to be done is when you are buying a new house or selling an old one, or when you are shifting or moving out for an interim period. This is when you can easily handle the inside mess without letting it affect your day-to-day life activities.