Do you have an uncleaned popcorn ceiling at your place that keeps making your interior messy? Let your worries exude because cleaning a popcorn ceiling can be a DIY task and we will guide you about how to make it mess-free.
Peeking into the History of Popcorn Ceilings
Popcorn ceilings date back to the mid-twentieth century when homeowners used this spray-on-texturing technique to impart a popcorn-resembling nodular texture to their ceiling surfaces. It was a great method of improving sound absorption within a room and was budget-friendly too.
Later on, by the end of 1970s, research found that these ceilings were likely to contain asbestos particles which were investigated to be carcinogenic for humans when inhaled. This led to asbestos fibers getting banned in all construction and finishing works.
However, homes that were built before asbestos getting banned were likely to contain their particles and so people resorted to testing their ceiling as a safety check for the presence of asbestos. Even now, if you have a popcorn ceiling at your place you must go for testing it in the laboratory for asbestos. If your ceiling has asbestos, you must get it removed instantly.
If you hear back good news that your ceiling doesn't contain asbestos, you might still be worried as to how to clean it. This is because popcorn ceilings are light in weight and their texture is such that it attracts dirt and holds it. So, the cleaning work is essential to keep your room dirt-free.
In this article, we will discuss the essential steps that you can follow for a mess-free cleaning of your popcorn ceiling. There are a number of options that you can consider and decide based on what's available at your place at hand.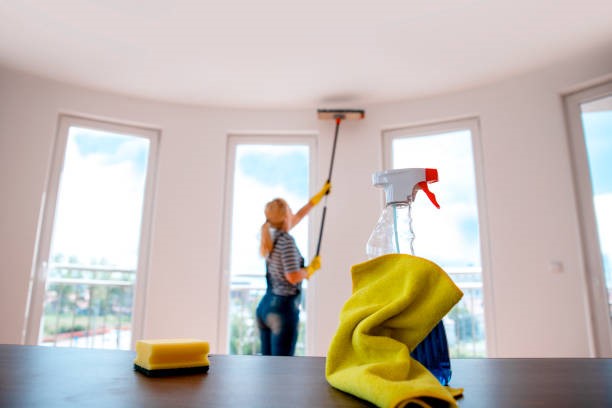 What Do You Need to Do Before Cleaning?
Cleaning a popcorn ceiling will definitely lead to texture particles and dirt falling off from above. Therefore, if you do not protect your furniture, carpet and other things in the room, these will catch dirt and dust.
The first step is to move the furniture and all essential items out of your room. Following this, place plastic sheets on the floor if it is carpeted so that any residue can be caught on the sheets.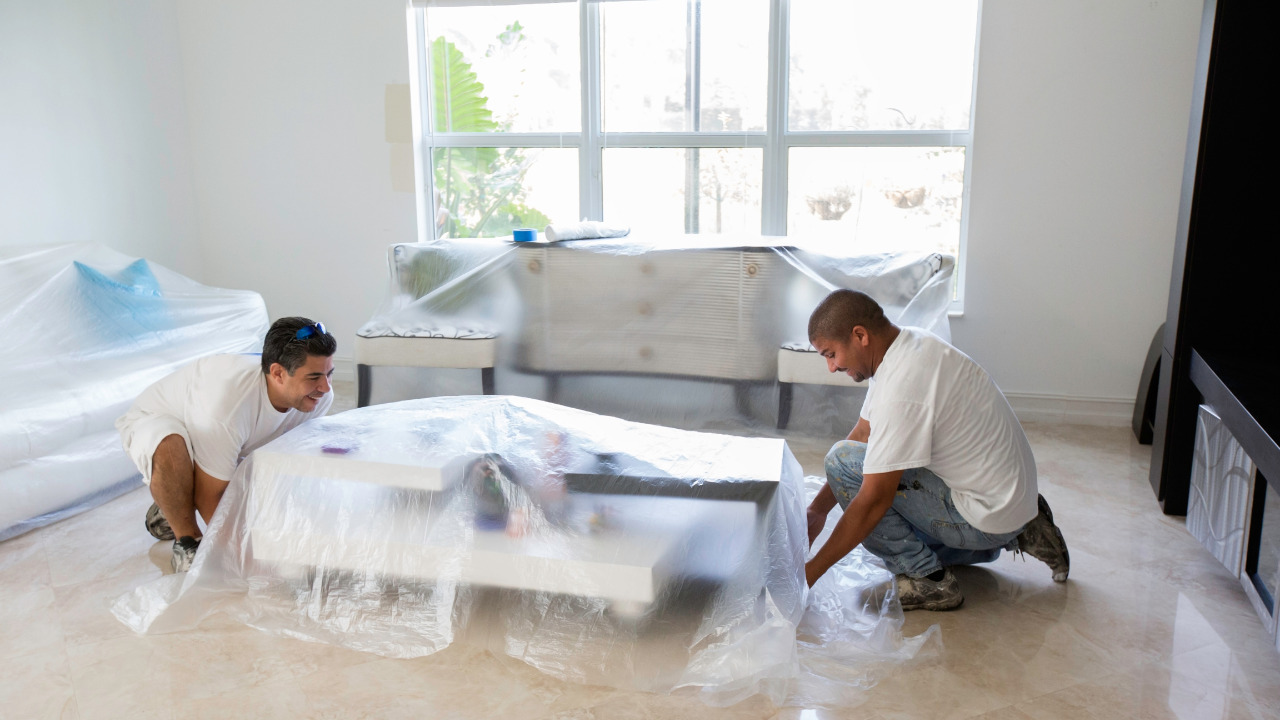 Take a broom with soft bristles and gently move it over the ceiling surface to remove any loose texture and cobwebs. Don't be too harsh while you brush off the ceiling and make sure you work in a methodical way by starting off at one corner, moving to the edges, then at the center and finally covering all corners of your room.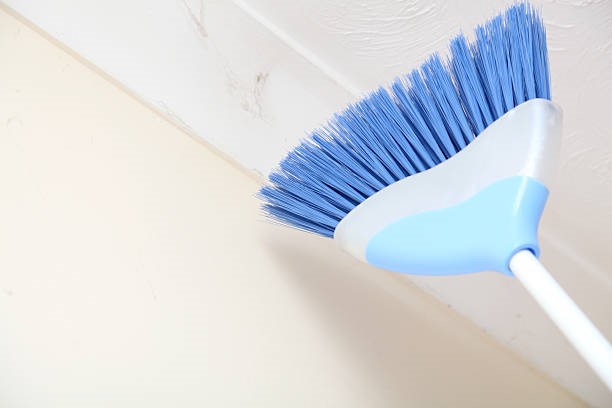 How to Clean Popcorn Ceiling with a Vacuum Cleaner?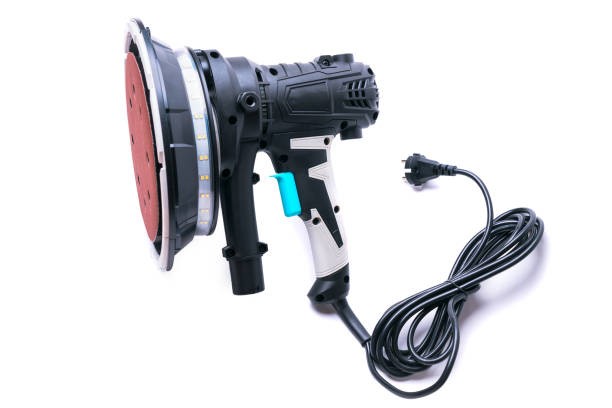 After preliminary clean-up with a soft brush, you can use a vacuum cleaner to thoroughly remove all the dust and entrapped dirt within your ceiling. To do so, attach a soft brush with your vacuum cleaner and go over the ceiling surface.
Vacuum cleaning is a relatively less messy and effortless clean-up technique. However, do not push too hard using a vacuum as it may damage the ceiling texture, which is inherently soft and light-weight.
How to Clean Popcorn Ceiling with a Sponge or Cloth?
A vacuum cleaner will help you get rid of entrapped dirt within your popcorn ceiling but it will not help remove stains or spots on it. For this, you will need a soft sponge (or cloth), warm water, and a mild dish-washing liquid.
Take a small quantity of dish-washing liquid on a sponge or cloth and dampen it with warm water. Gently rub the sponge over the stained area by dabbing over it. As soon as the texture becomes a little soft, the stain will be removed. Let the surface dry on its own.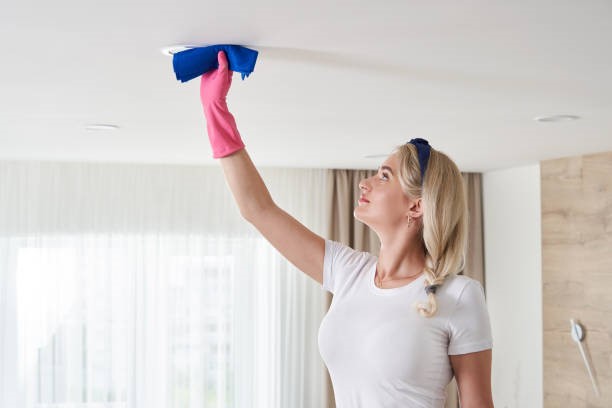 How to Clean Popcorn Ceiling with Bleach?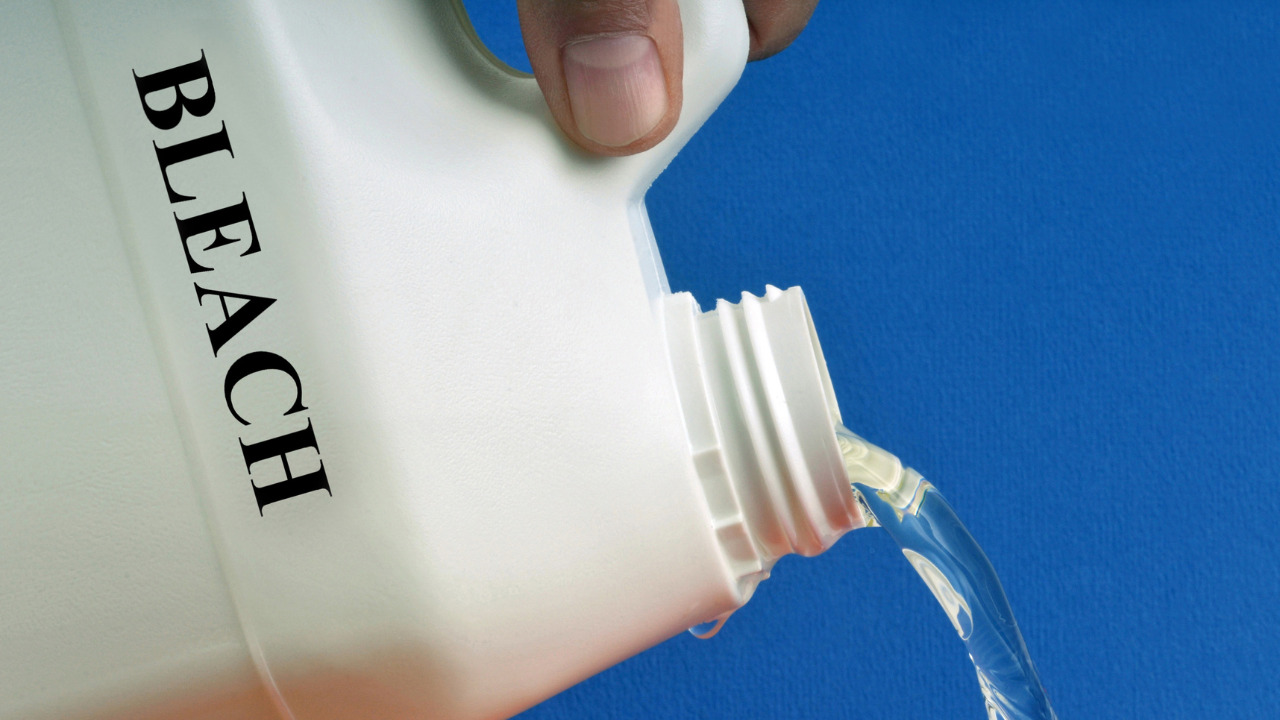 If your popcorn ceiling has slight stains, you must prefer using a sponge and mild dish-washing liquid for cleaning purpose. However, some stains are stubborn and become hard to get rid of. For such stains, you might use a diluted bleach solution but with great care.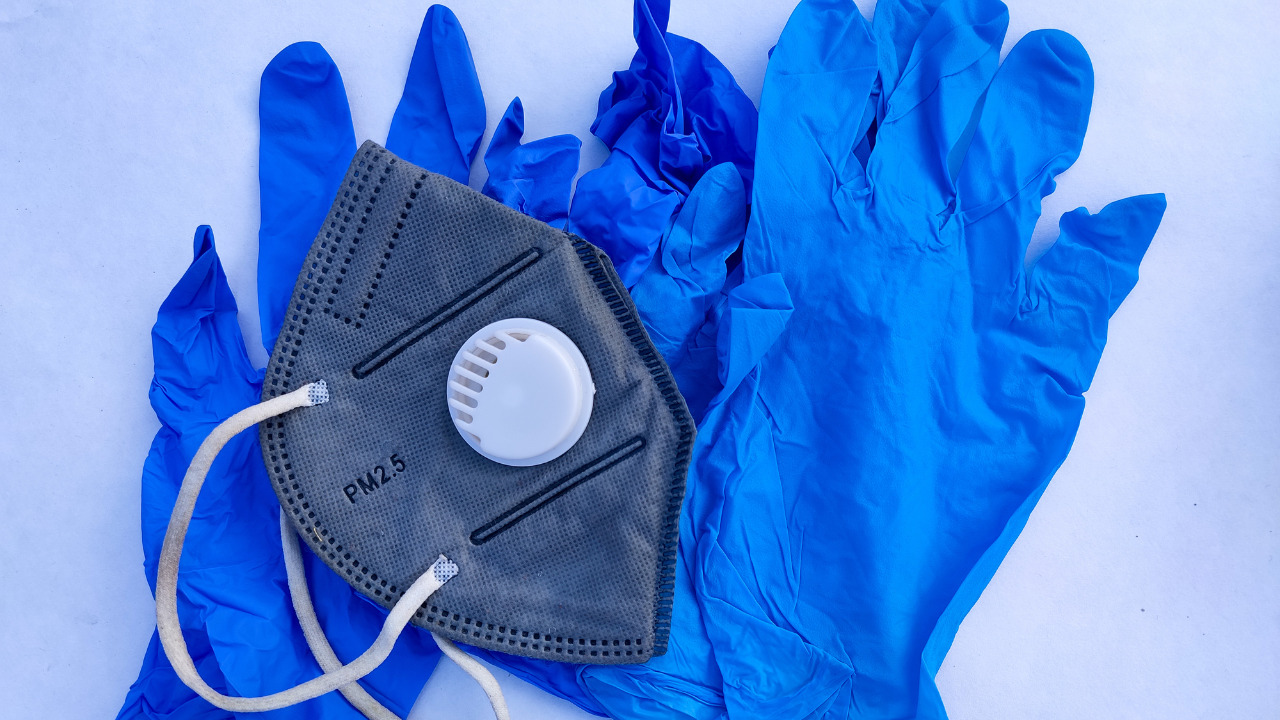 Following steps can be used as a guide;
Using a bleach solution can damage the texture of your popcorn ceiling, so, go for this option only when you do not see other mild techniques working.
The preliminary clean-up is the same as for all the other techniques.
Make the diluted bleach solution with one part bleach and four parts water. This helps reduce the strength of bleach and makes it less harsh.
Test for the compatibility of the bleach solution by dabbing a small amount on an inconspicuous area and checking if it works by not damaging the texture or staining it otherwise.
If the diluted bleach solution works on the tested area, you are good to go with it. Pour it in a spray bottle and spray it on the ceiling, taking small sections at a time. Use a sponge or cloth to dab the area once the sprayed bleach sets after like 15 minutes.
Diluted bleach solution will also help you get rid of any mold or mildew on the ceiling surface. Once the cleaning job is done, it's time to remove the bleach solution applied on the surface.
For this, dampen a clean cloth with warm water and gently dab over the areas you applied the bleach solution. Let the ceiling dry off on its own.
How to Clean Popcorn Ceiling Mold or Mildew?
A mold or mildew may form on your popcorn ceiling under conditions such as dampness and lack of ventilation within the room. To get rid of molds, you can use the diluted bleach solution technique effectively by allowing it to sit on the surface for 15 minutes when applied.
Once you remove the mold, it is important to address the underlying cause, too. For this, you must maintain proper ventilation within the room and go for regular, mild cleanings.
When Does Your Popcorn Ceiling Need a New Paint?
Sometimes after the initial clean-up, you will still see that your ceiling is no way clean and stainless. If you do not get satisfactory results using the above cleaning techniques and you see some really stubborn stains not ready to go away no matter what, consider painting your ceiling with a fresh coat.
This will also make any future cleaning easy and mess-free for you and will help freshen up your interior with a clean and new look.
Important Cleaning Tips!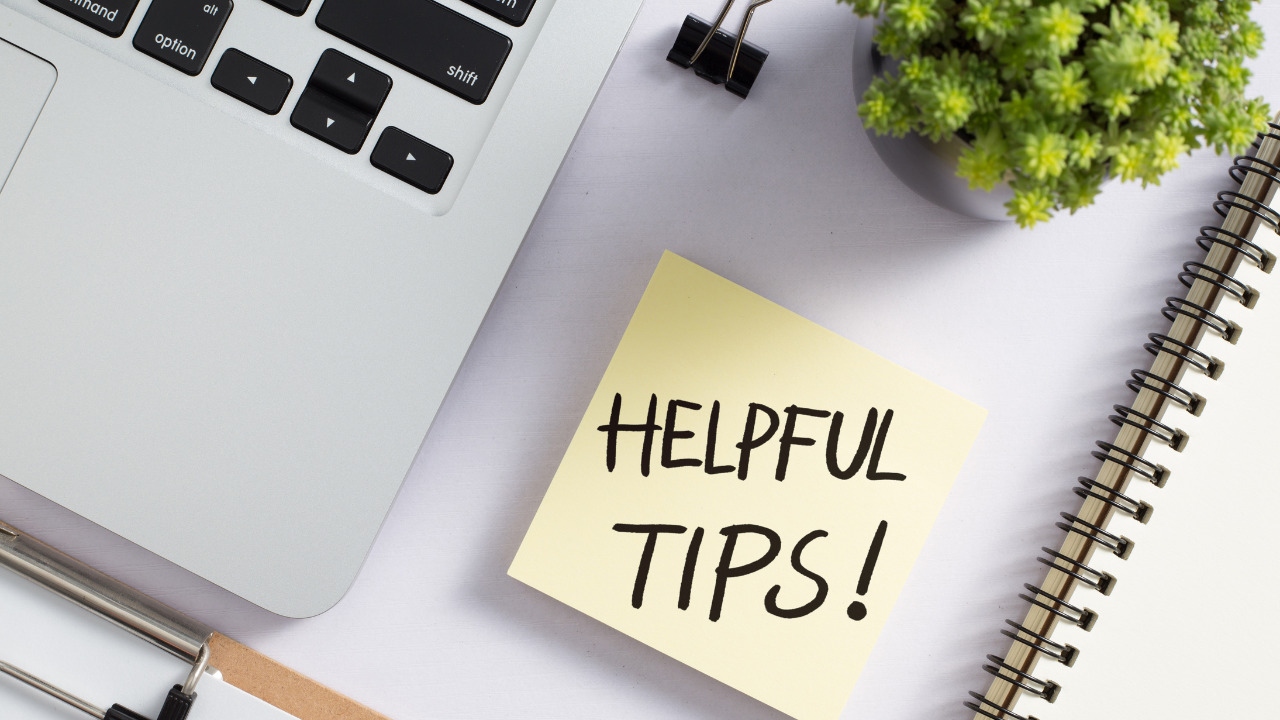 Adequate safety precautions are a must. You must wear safety goggles to prevent dirt from entering your eyes. Also, wear a mask for your safety while you brush up the surface.
Do not apply too much pressure while cleaning with a brush or broom as it can lead to the texture getting damaged and detaching from the surface.
Don't wait for your ceiling to show you signs that it has become a house of dirt; rather, go for routine clean-up using a light brush. This can help prevent buildup of dirt and stains on the surface, which if not catered to timely, require a new coat to get concealed.